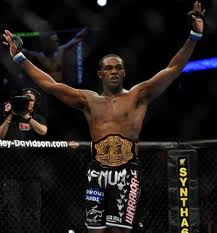 The Union Endicott (UE) Duals has become the unofficial dual meet state championship tournament for New York.  All three of Section 9's top-10 state-ranked teams (Warwick, MW, and MV) will be attending.  Let's take a look at some of the potential highlights for the upcoming weekend.
Third-ranked Warwick will compete in Day 1 pool matches against Long Beach (Section 8), John Glenn (Section 11), and Chenango Forks (Section 4) on Saturday.  Marquee match-ups for Warwick may include Justin Corradino taking on Oral Allen from Long Beach at 120lbs and Shane Connolly squaring off against James Dekrone of John Glenn at 138.  
At a glance, it would appear that Monroe Woodbury received a very favorable draw being pooled with host Union Endicott (Section 4) and Half Hollow Hills West (Section 11).  Section 6's Clarence was originally in the pool, but has decided to pull out of the tournament.  That being said…there are typically no easy matches at UE.  Union Endicott is ranked 20th in NYS and has some outstanding wrestlers.  AJ Voelker taking on UE's Richie Lupo at 145 could be war!  HHHW is also not without it's heavy hitters as Tyler Grimaldi is one of the best 160 lb. wrestlers in the state.
Of the three S9 teams, Minisink Valley appears to have drawn the "short straw."  The Warriors have been pooled with Shenedehowa (Section 2), Brockport (Section 5), Johnson City (Section 4).   Shenendehowa, the top-ranked team in New York State, has already beaten Warwick 60-15 earlier this year.  Warwick, however, was not at full-strength at the time and Minisink is young, tough, and rapidly improving…matches aren't wrestled on paper.  This pool may contain some true, highlight-reel matches.  Watch as undefeated Warrior Gerard Daly takes on Shenedehowa's Kevin Parker at 99 pounds and Minisink's 106 pounder Michael Raccioppi puts his 22-0 record on the line against defending Section 5 champion Barton Peters III of Brockport. 
The four teams that win their respective pools during Day 1 advance to a championship bracket on Sunday.  It the top 4 seeds were to advance, the semifinals would pit Monroe Woodbury against Shenedehowa and Warwick would take on perennial state powerhouse Spencerport (Section 5).  Good luck to all three Section 9 teams…go for the gold!!!