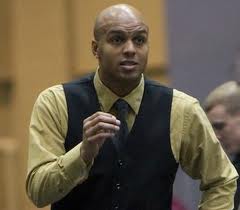 Second year Head Coach Joe Heskett had made "Build and Believe" the slogan for Army Wrestling.  Well the staff has been doing a great job "building", the wrestlers are now "believing", and the NCAA wrestling community is starting to take notice.
Over the past three weeks, Army wrestling has won 4 consecutive dual meets and also finished 1st out of 15 teams at the New York State Collegiate Championships.  Their recent dual meet victories were over Columbia 19-15, Drexel 26-12, Brown 24-15, and #25 Harvard 24-17.
The Black Knights return to action this weekend at the All-Academy Championships in Colorado Springs, CO. The event will take place on the campus of the United States Air Force Academy where Army will get a chance to wrestle against fellow service academies Air Force, The Citadel, Coast Guard, Merchant Marine, Navy, Norwich and VMI.