Section 9 Wrestling has a busy weekend on tap for their fans!  Below is a list of some of the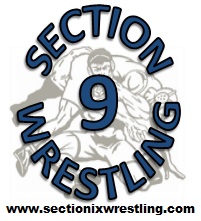 upcoming duals and tournaments, as well as some of the potential marquee individual match-ups that we could see over the next few days!
Friday 12/16
Saugerties @ Kingston….Stanley vs. Stauble II
Middletown @ Washingtonville…Nelson vs. Casey II
Monticello @ Pine Bush … Stramiello vs. Vargas???
Saturday 12/17
Cornwall, Rondout Valley, Tri-Valley at Cornwall Dragon Duals
Saugerties, Onteora @ Ravena Duals
NFA @ Clarkstown North Tournament
Eldred/Fallsburg @ Freeport Tournament (Long Island)
Minisink & Washingtonville @ Jim Wilson Duals (Minisink Valley HS)
Port Jervis, Middletown, Valley Central, Wallkill, Monticello, and Goshen  @ Port Jervis                  Holiday Tournament
Monroe Woodbury @ Amsterdam Duals
Liberty @ Cuneen-Doan Tournament (Walton HS)
Highland, Millbrook @ Lourdes Tournament (Our Lady of Lourdes HS)
Red Hook @ Lee Van Slyke Memorial Tournament (Burnt Hills HS)