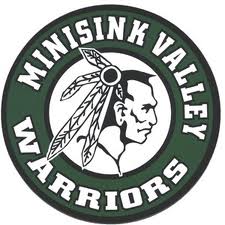 Minisink Valley traveled into the wrestling rich state of New Jersey on Tuesday and placed 6th in the team race against some top-notch competition at the Cougar Classic held at Kittatinny High School.  The Warriors were led by freshman Michael Raccioppi who won the 106 pound weight class and remains undefeated on the season.  Also placing for the Warriors were Mason Rambrose (2nd @ 113), Devyn Fennell (4th @ 145), Anthony Sannella (3rd @ 182), Luke Durland (4th @ 195) and Shane Hanlon (3rd @ 220).
With six finalists, and no fewer that 10 place-winners, host Kittitinny ran away with the team title.  Although a relatively small tournament in terms of numbers (usually around 10 teams), the Cougar Classic has had its share of superstar individual performers.  Over the past several years, some of the champions of this tournament have included:
        *  Damion Hahn – 2X D1 NCAA Champ for University of Minnesota
        *  Matt Valenti – 2X D1 NCAA Champ for University of Pennsylvania
        *  Will Livingston – 2X D3 All American (Livingston pinned Jordan Burroughs in HS!)
        *  Derek Valenti – NCAA D1 All American at University of Virginia!