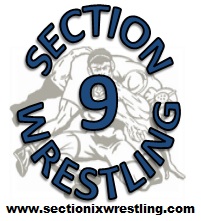 As the summer begins to wind down it is time to start thinking about what you have done, and what you are going to do, to improve for this coming high school season. Many of you have attended team camps.  Team camps are great …. you get the opportunity to improve your technique and also build camaraderie with your teammates.  Others have spent time practicing at a wrestling club/school.  This is also a great way to learn new skills as well as reinforce the good habits you have already learned.
I guess the question that many of you need to ask yourself is, "Have I competed enough during the off-season?"  Let's take it a step farther.  You should actually be asking yourself, "How many losses do I have this off-season?"  If you have very few (or no) losses this off-season, it is probably because either A) you haven't competed enough or B) the events you have entered are below your skill level.  Wrestling in "easy" tournaments can be counter-productive because it often causes wrestlers to reinforce habits that are not going to lead to success at the varsity level.
Below I have provided information for three of the toughest high school pre-season tournaments in the country: The Journeymen Classic, The Iron Horse Invitational, and The Super 32 Challenge.  I realize that these are three elite-level tournaments and there are only a handful of Section 9 wrestlers who will even qualify to compete in any of them.  However, I am also including information for a few other events: The Hudson Valley Challenge and a few Super 32 qualifiers.  Competing in tournaments such as these will pay dividends to nearly every wrestler in Section 9.
August 31 – Chambersburg PA – Super 32 Qualifier
September 13 – Sanford School Hockessin DE – Super 32 Qualifier
September 21 – Iron Horse Invitational, South Plainfield, NJ - Facebook page coming
October 5 – Journeymen Classic – Niskayuna, NY
October 12 – Hudson Valley Challenge, Port Jervis, NY - flyer posted soon
November 1 & 2 – Super 32 Challenge – Greensboro, NC