Barczak, McShea, Diesel, Milisci, and Lombardi Set to Compete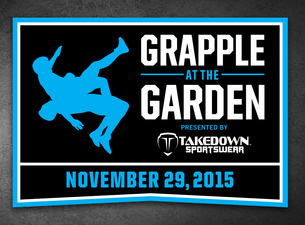 Section 9 will be very well represented at the 2015 Grapple at the Garden.  Now in it's 4th year, the event has become a major showcase for the sport of wrestling.  Wrestling will start on Sunday morning at Madison Square Garden.  Tickets are still available…this is a "can't miss" event for any wrestling fan!
Two of the college teams competing at the Grapple this year are Wilkes University and  SUNY Oswego.  Minisink graduate Kyle Diesel, currently ranked in the top 5 in the nation at 184, wrestles for Wilkes who take on LIU-Post at 9:45. Washingtonville graduate Mark Milisci competes at 157 for Oswego while Campbell Hall resident Jeff Lombardi (attended Don Bosco in NJ) wrestles at 174.  Oswego will take the mat at 9:45 for a dual against Franklin & Marshall and then will take on Muhlenberg at 11:45.
This year's event will also feature a NY vs. NJ All Star Dual during the 11:45 session.  Section 9 was fortunate enough to have 2 wrestlers selected to compete in this prestigious showcase of top talent.  Taking the mat at 147 pounds for team NY will be Monroe Woodbury junior Evan Barczak, a 6th place finisher at the NY state tournament last year.  Evan will take on NJ state qualifier and NHSCA All- American Nick Santos from St. Peter's Prep.  Another Monroe Woodbury wrestler, Nick McShea, has been selected as the 197 pound representative for Team NY.  McShea, a state finalist last year, will have his hands full as he will take on Kevin Mulligan from Bergen Catholic.  Mulligan was a state champion at 182 in NJ last year and is currently ranked 7th in the nation by FloWrestling!
Good luck to all of the competitors!!!