NYS Very Well Represented But No Section 9 Grapplers…Who Will Be First?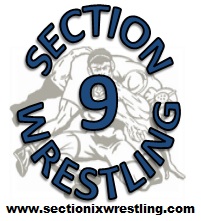 FloWrestling has updated their HS rankings and they have excluded current seniors giving us a snapshot of who some of the top wrestlers in the nation will be for the 2015-2016 season.  New York is very well represented in the rankings but there are no Section 9 wrestlers on the chart!  Let's take a look at the NYS wrestlers who are ranked as well as a few Section 9 studs who have a legitimate shot to crack the list!
FloRanked NYS Wrestlers
106
#7 Tommy Cox – Deer Park, Section 11
#16 Adam Busiello – Eastport SM, Section 11      160
#18 AJ Burkhart – Waverly, Section 4                   #6 Louie Deprez – Hilton, S5
113                                                                                170
#9 Jacori Teemer – Long Beach, S8                      #15 Alex Herringshaw – Holland, S3
126                                                                                182
#2 Yianni Diakomihalis – Hilton, S5                     #9 Kevin Parker – Shenendehowa, S2
132                                                                                195
#7 Vito Arujau – Syosset, S8                                   #13 Christian Araneo – Ward Melville, S11
#13 Kellen Devlin – Amherst, S6
145                                                                                285
#18 Hunter Richard – Holland, S3                        #11 Edwin Rubio – John Glenn, S11
152
#9 Frankie Gissendanner – Penfield, S5
#15 Chris Mauriello – Hauppauge, S11
A Few Section 9 Studs To Watch…
AJ Aeberli, Minisink Valley – Within the past six months, Aeberli has a victory over Mauriello (#15 @ 152) and has lost two point matches to Deprez (#6 @ 160) and Herringshaw (#15 @ 170).  He is "right there" with these guys!
Nick McShea, Monroe Woodbury – McShea lost in the state finals to Araneo (#13 @ 195) and recently dropped a close decision to PA stud Phipps (#14 @ 195).  He's extremely talented and is a very dangerous wrestler – great finisher!
Ryan Ferro, Warwick Valley – Ferro placed third in NYS last season with his only loss in Albany coming to nationally ranked Tommy Dutton.  He also posted a huge win over National Prep placer Lenny Merkin at the 2015 Eastern States Classic.
Evan Barczak, Monroe Woodbury – Barczak placed 6th in NYS last year but is making huge strides thus far in the off season.  He has opted to skip the NYS Freestyle States and instead enter the ultra-competitive Cadet World Team Trials in Akron, OH. Steel sharpens steel!!!