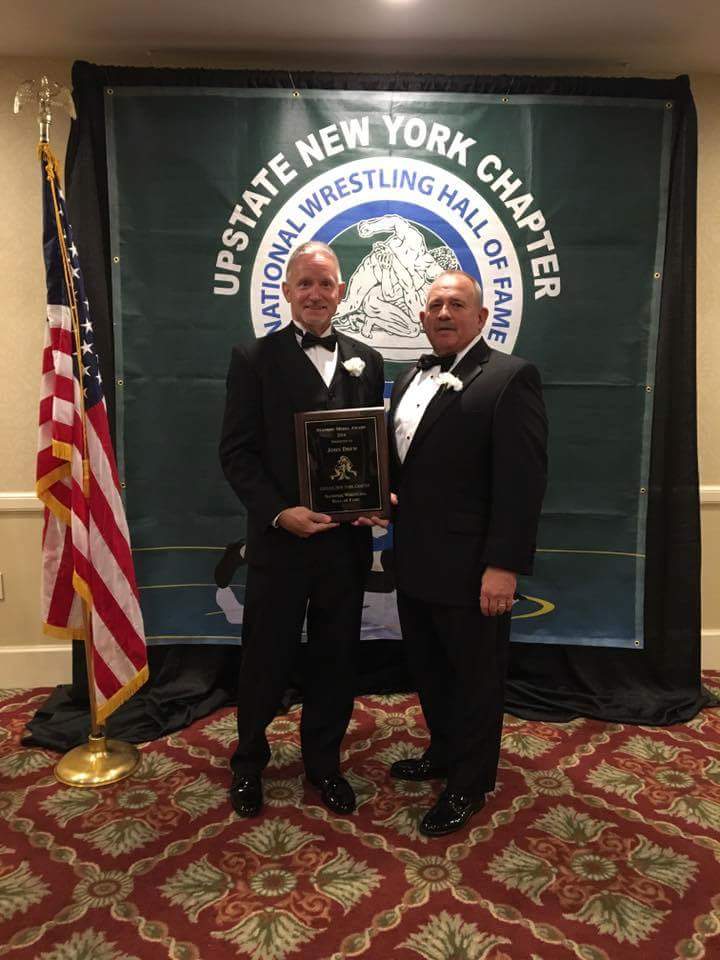 Exerpt from nwhof.org 
Bob Zifchock
Bob has had an illustrious career in all aspects of the sport wrestling from wrestler, to official, to coach and to athletic administrator. Bob was a standout wrestler at Lansing High School and followed up with a strong career at Tompkins-Cortland Community College and Ithaca College. At Ithaca, he was a two-time qualifier for the Division III NCAA wrestling championships and placed third in the 142-pound weight class at the New York State Collegiate Wrestling Championships.
Coach Zifchock started his coaching career at Candor Central and then later moved on to Valley Central High School in Section IX. The Zifchock-led teams had a 163-89-3 dual meet record. While at Valley Central, Bob's teams won six consecutive Orange County League titles. Coach Zifchock's teams also won five Section IX Tournament Team championships and enjoyed a 48 consecutive dual match win streak within Section IX. In 1988, his Valley Central High School team won the New York State Wrestling Tournament team championship. During his tenure at Valley Central, he coached 25 individual Section IX champions, 11 all-state wrestlers and two individual New York State champions – Lou Ruggirello, Sr. and David Hardwick. In addition, he received recognition and honors by being named the 1995 USA Wrestling Man-of-the Year Award, honored with the 2010 Section IX Lifetime Achievement Award and in 2013 he was inducted in the New York State Wrestling Coaches Association's Hall-of-Fame.
His officiating career ran from 1974 to 1992 and included officiating in ten Empire State Games, two New York State Wrestling Cups held at West Point and serving as the Orange-Sullivan Rules Interpreter for four years. Bob's administration career incorporates being Athletics Director at several schools, serving on several state committees (New York State Athletic Administrators, Council of Administrators and New York State Association for Health, Physical Education, Recreation and Dance) and coauthoring state-level guidance documents. As well as the work that he performed on a daily basis to enhance physical education programs in his schools and sections. Bob's credentials speak for themselves and exemplify excellence in all aspects of the sport of wrestling. The Upstate Chapter honors Bob with his induction into the National Wrestling Hall of Fame.