Barczak and McShea Ready To Take On Nation's Best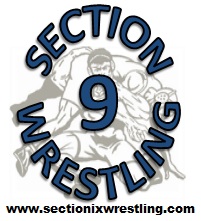 The Super 32 Challenge has, without question, become the premier high school preseason tournament in the nation.  This year's event has approximately 1,500 wrestlers registered including several nationally ranked wrestlers in each weight class.  Some weights, 120 pounds for example, have so many studs entered that we will likely see nationally ranked wrestlers lose….in the Round of 16!!!
Section 9 has two of our very best entered.  Monroe Woodbury wrestlers Evan Barczak and Nick McShea will make the trip down to Greensboro, NC and lay it on the line against the best high school wrestlers in the country.  Barczak, still only a sophomore, is entered at 132 pounds where there will be at least 150 other wrestlers entered.  Crusader junior Nick McShea is entered at 195 pounds where he can expect to see at least 50 other wrestlers at his weight.
SectionIXWrestling.com will be following the tournament all weekend and will provide match by match updates for our Section 9 competitors.  Best of luck Evan and Nick!!!