Warwick Leads Way Sending Four!!!
With graduation just around the corner, I figured now would be as good of a time as ever to compile a list of our Section 9 wrestlers who plan on showcasing their skills at the next level.  I am positive that this list is not comprehensive so if you have any information about a S9 wrestler who I have omitted, please contact me at sectionixwrestling@gmail.com so I can update the list.  I have created a "college" menu option on the site and will provide information about these and all of our S9 alum who are competing at the collegiate level.
Wrestler                         High School                     College
Ryan Bedross                   Warwick                               Bloomsburg
Colin Casey                       Washingtonville                 East Stroudsburg
Shane Connolly                Warwick                              Army
Justin Corradino              Warwick                              Missouri Valley
Chris Farrell                      Saugerties                           Oswego
Paul Gomez                       Monticello                           Edinboro
John Hodes                       Rondout Valley                  Oneonta
Jordan Jackson                Middletown                         Niagara Community College
TJ Kreider                         Cornwall                              Oneonta
Dylan Muller                     Port Jervis                           Brockport
Patrick Sause                    Pine Bush                            Jamestown Community College
Ethan Stanley                   Saugerties                            Navy Prep
Kyle Wierzbicki                Warwick                               Oneonta
AS A STATE, NY RANKS 2nd….ONLY PA HAS MORE D1 COMMITTMENTS!!!
It has been a slow and steady process, but New York has finally established itself as a wrestling power!  In each or the past several years, the Empire State has made tremendous strides in providing the statistical data to back this statement.  The following stat is the icing on the cake.  With nearly all 2012 high school graduates having made their college choices for next year, Intermatwrestle.com has compiled a list of this year's D1 signees broken down by home state.  As of June 10th, thirty-four (34) New York high school seniors have committed (signed or verballed) to wrestle for a Division 1 program… only Pennsylvania (with 53) has more!  New York State wrestling has arrived!!!
Rank     State      # of D1 Commitments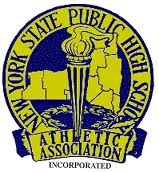 1              PA                          53
  2             NY                          34
  3             OH                         29
  4             NJ                          27
  5(tie)     CA                          24 
  5(tie)     IL                           24
  7             IA                           22
All-Star List….Where Some of Our NY Studs Will Wrestle in College

Name                           Section   High School                College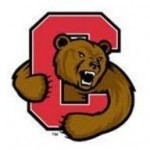 Brian Realbuto                1              Somers                            Cornell
Quinton Murphy             5             Holley                              Indiana
Dylan Palacio                  8             Long Beach                      Cornell
Jimmy Kloc                     6             Iroquois                            Buffalo
Tony Lock                        6             Pioneer                             Buffalo
Jamel Hudson          CHSAA       St. Anthony's                    Hofstra
Chris Nevinger               5             Letchworth                       Buffalo
Sean McCabe                 11            Connetquot                       Rutgers
Zach Diekel                     2            Whitehall                          Lehigh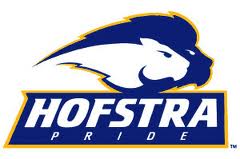 Kyle Stanton                   4            Greene                               Drexel
Tyler Button                   3             Phoenix                           Edinboro
Maverick Passaro         11            Eastport South Manor    Rutgers
Sam Speno                      1             Fox Lane                          NC State
Ben Haas                         6            Salamanca                         Lehigh
Josh Lackey                    5            Fairport                           NC State
Matt Diano aka L.I. Matt has put together a comprehensive list of all 2012 NYS wrestling commitments.  Thanks Matt! 
               2012 NYS Commitments