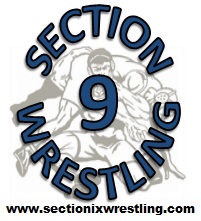 Let's take a look at the seven New York wrestlers that are currently ranked in the top 20 in the nation at their weight according to FloWrestling. Will we see any Section 9 wrestlers crack the national rankings this year???
#2 @ 126 – Adam Busiello (Eastort South Manor, senior)
#3 @ 113 – Greg Diakomihalis (Hilton, junior)
#3 @ 182 – Jake Logan (New Rochelle, senior)
#12 @ 113 – Anthony Noto (Lima, junior)
#14 @ 285 – Joey Slackman (Commack, senior)
#16 @ 106 – Stevo Poulin (Shenendehowa, sophomore)
#18 @ 152 – Kiernen Shanahan (Shenendehowa, senior)
There are two wrestlers, however, with local ties that did make the rankings.  Nic Bouzakis, son of Pine Bush graduate and 3X NYS champ Troy Bouzakis , is ranked #6 at 120. Nic wrestles for Lake Highlan Prep in Florida. JoJo Aragona is ranked 3rd in the nation at 138. JoJo wrestles for Pope John in NJ however he is from Dingmans Ferry PA which is in the Delaware Valley School District which borders Port Jervis NY.