2018 – 2019 Roster
Gavin Pasqualini (Arlington) – Section 1 Champion 2018
John Miller (Highland) – Section 9
Jacob Studt (Kingston) – Section 9
Marquees Randolph (Mt. Vernon) – Section 1 Placer 2017
Adonis Morano (Middletown) – Section 9 Champ 2017
Matthew Shields (Onteora) – Section 9 Finalist; National Qualifier
Jeffrey Kiluba (Red Hook) – Section 9 Champion 2017
Frank Cincotta (Rondout Valley) – Section 9 Placer 2017
Mike Fekishazy (Wallkill) – 2X Section 9 Champ; NYS Finalist 2017
Quentin Kromirs (Onteora) – Section 9 Placer 2011
Diego Orellana (Ossining) – 2X Section 1 Placer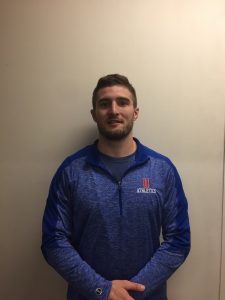 Head Coach Brian Vutianitis
Coach Vutianitis is a 2011 Graduate from Warwick Valley HS where he was a Section 9 champion on Warwick's championship team that boasted a record 8 champions in one season. After high school Coach Vutianitis wrestled for SUNY Cortland where he was a two year captain and all conference in the ECWC in 2015. He graduated with a degree in criminology. Coach Vutianitis was a two year assistant coach at Warwick Valley High School before taking over at SUNY Ulster while he pursues his Masters in School Counseling through Liberty University. Coach Vutianitis is also the club president and owner of Vision Wrestling club, a Section 9 club based in Warwick NY.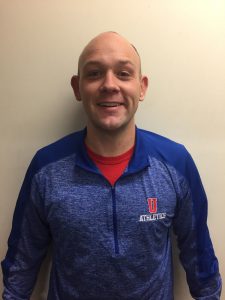 Assistant Coach Trevor Gale
Coach Gale was a member of the Onteora wrestling program. He is a 2X Section 9 champion and a state place winner in high school. After high school Coach Gale was an assistant coach at SUNY Cortland for 2 seasons before taking his talents back to Section 9 where he has been a member of Onteora's coaching staff for 7 years. Coach Gale also assisted at Delta Wrestling Club in Section 9.