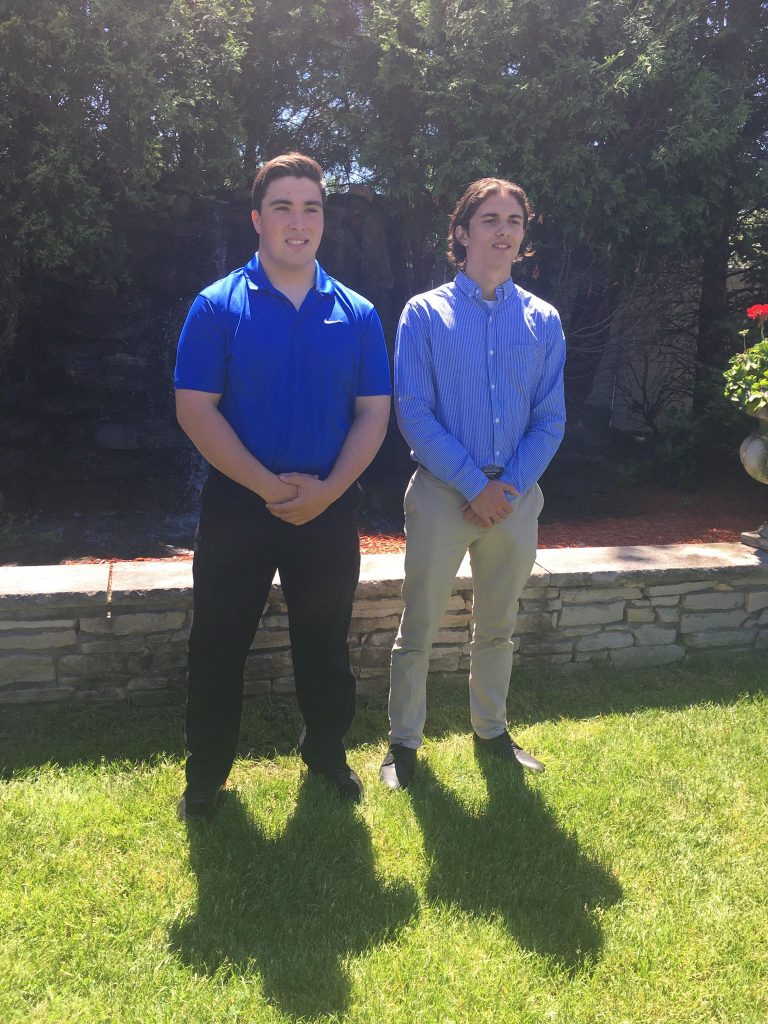 Congratulations to Cornwall's Will Leonard and Minisink Valley's Nicolas Albornoz for being selected as OCIAA Scholar Athletes for their respective schools. Every year, the OCIAA selects one male and one female senior from each school and recognizes them as scholar athletes. These student athletes were honored at a breakfast sponsored by Varsity 845 on Tuesday morning.
Leonard capped of an incredible senior year at Cornwall by going undefeated and winning the 220 pound state title in Albany back in February. His undefeated streak technically started in the fall because Leonard was also part of the undefeated state championship football team for Cornwall! Will carries a 96.13 GPA which ranked 41st in his senior class. Leonard will attend the University of Buffalo this fall where he will major in Mechanical Engineering and wrestle for their Division 1 program. Will was also selected as the 2019 Varsity 845 Scholar-Athlete of the Year!
Albornoz was a captain and starting 145 pound wrestler for Minisink Valley, the 3rd ranked large school in NYS. He was a Section 9 finalist the past two seasons and received an at-large birth to wrestle in this year's NYSPHSAA Championships in Albany. His season record was 37-8. In the classroom, Albornoz boasts a 98.6 GPA which ranks him 20th in the senior class at Minisink. He will be attending RIT in the fall and will major in Engineering!
Congratulations to both young men!