I think it's safe to assume that every wrestler who has ever stepped on the mat has dreamed of one day being on the medal stand at the state championship tournament. Section 9 wrestlers have stepped onto that podium nearly 400 times since 1963! Let's take a look at the medal tally for every Section 9 program since Day 1!
Monroe Woodbury Takes Top Spot
With their two state place winners in 2020, Monroe Woodbury now holds sole possession of the top spot on the state medal leader board! The Crusaders are actually on a pretty incredible streak…Monroe Woodbury has achieved MULTIPLE state place winners every year since 2013!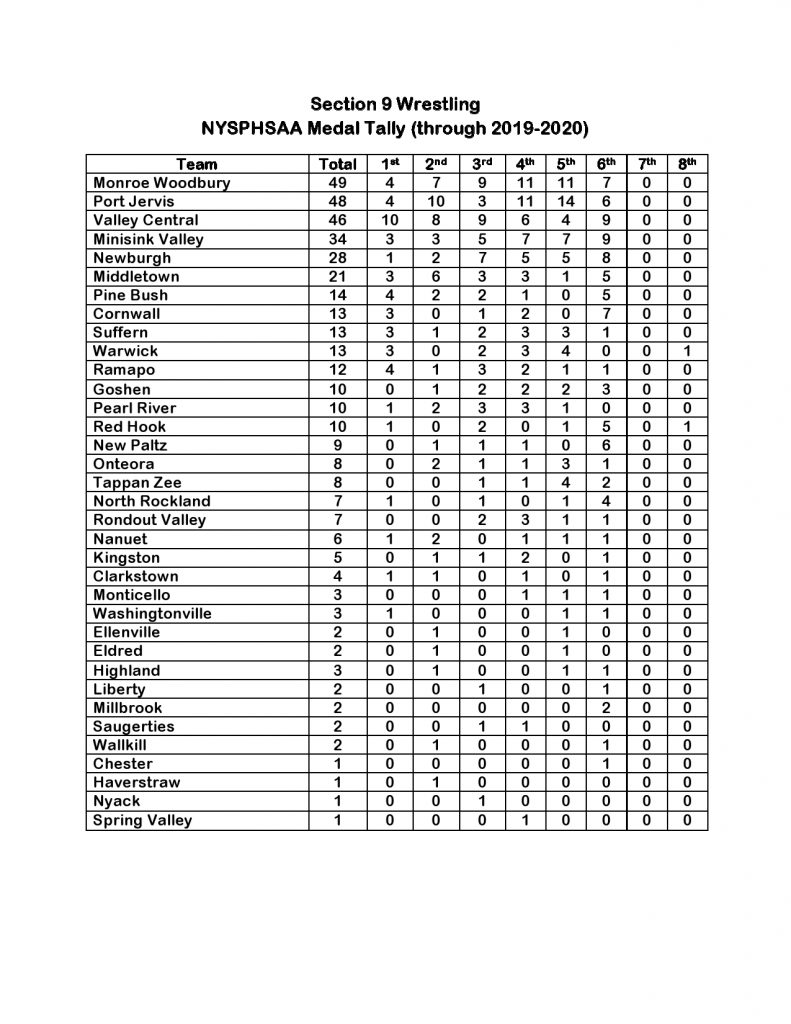 Coaches Tally (only while coaching in Section 9)
29 – Paul Cummings (Middletown/Valley Central
27 – Steve Fischbein (Valley Central/Monroe Woodbury)
24 – Kevin Gallagher (Minisink Valley)
17 – Jeff Cuilty (Newburgh Free Academy/Wallkill)
16 – John Gartiser (Monroe Woodbury)
16 – Mark Faller (Port Jervis)
12 – Don Blaine (Cornwall)
12 – Dave Simmons (Port Jervis)
10 – Bob Zifchock (Valley Central)