We have taken several trips down memory lane recently, and we will continue to do so during these very trying times. However lets takes a look at some of our current Section 9 hammers! The following wrestlers are former Section 9 champs (any year) or finalists (2020 only) and are looking to add to their resumes WHEN we return to action this fall! Have faith!!! Please note that I am listing their 2020 – 2021 class.
Returning NYS Placewinners
Zack Ryder (Minisink Valley, freshman)
Why am I starting with a freshman? Because this freshman is already a 2X Section 9 champion, a 2X state finalist, and the 2020 NYS champion at 126 pounds. As a 7th grader Ryder made it to the state finals at 106 pounds where he lost a razor close 4-3 match to nationally ranked Stevor Poulin. At 126 he is the "heaviest" 8th grader to ever win a New York state title and will likely crack the national rankings this season!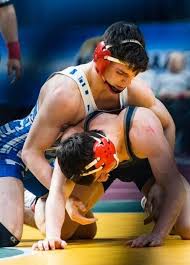 Nick Ross (Onteora, senior)
Ross has a chance, a very good chance, of becoming only the 5th wrestler in Section 9 history to be a 5X Section 9 champion. The Onteora senior will be the first S9 D2 wrestler to accomplish this feat joining D1 studs Troy Bouzakis, Jamie Franco, Cody Ruggirello, and Shane Connoly. Ross has also been successful at the state level finishing 3rd in NYS at 138 as a sophomore and 2nd in NYS at 152 this past season as a junior.
Adam Fenner (Minisink Valley, senior)
Will this be the season that Fenner ascends all the way to the top step of the podium in Albany? I think it will be! Fenner, a 2X Section 9 champ, finished 5th in NYS at 285 as a sophomore and then placed 3rd in the state last season. I wonder how many people realize how close Fenner was to joining Askey as an undefeated state champ? His 2019-2020 record was 48-2 and both of his losses were razor close 1-point losses. One of the losses he actually avenged later in the season!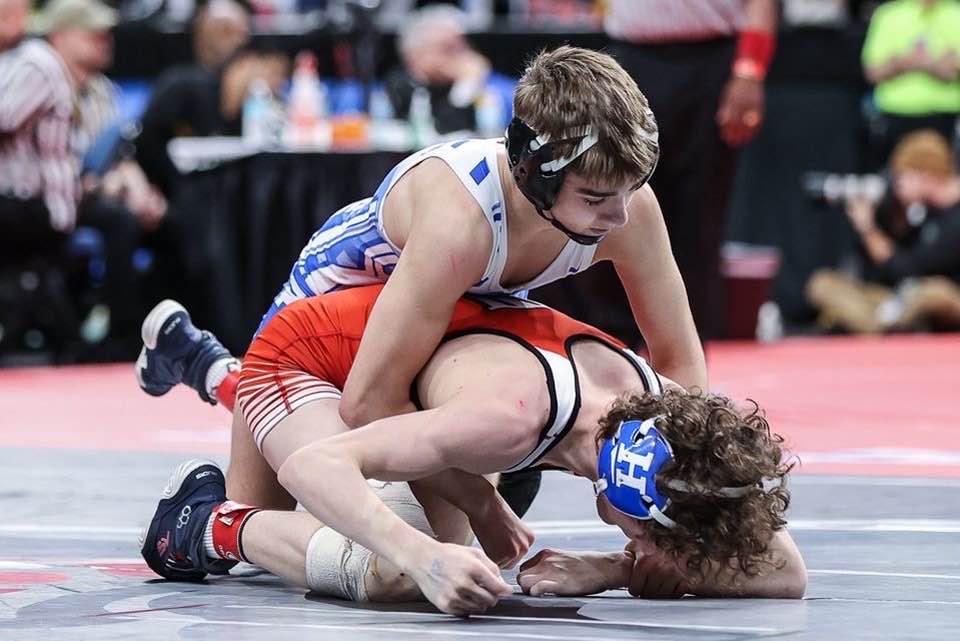 Andrew Marchese (Washingtonville, junior)
Marchese is a 2X Section 9 champion and he finished 5th in NYS this past season at 113 pounds! He won the 99 pound title as a freshman. Marchese was 39-5 in 2019-2020 and had no bad losses. He lost 3X to nationally ranked 3X state champ Stevo Poulin and also lost to state finalist Killian Foy and New England placer Kai Odell from Danbury, CT. Marchese works as hard as anyone in NYS in the off season and will likely finish near the top of the podium in Albany next season!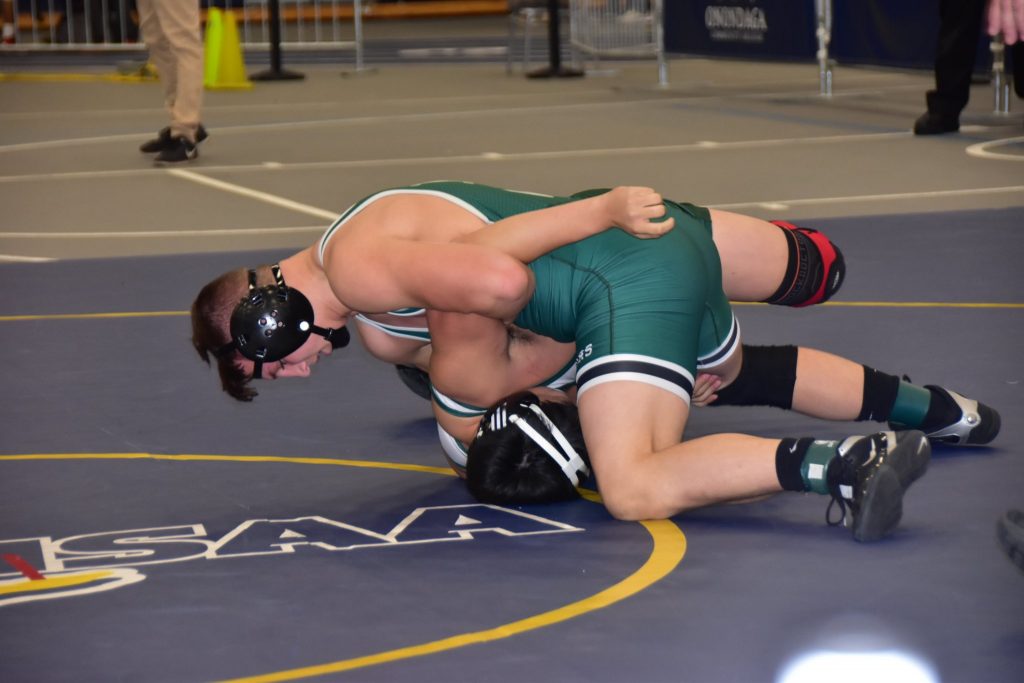 Ethan Gallo (Minisink Valley, sophomore)
Gallo opened everyone's eyes when he made it all the way to the Section 9 finals at 160 pounds … as an 8th grader!!! Last season as a freshman Gallo absolutely dominated the local competition and won the Section 9 title at 182, and then went on to place 6th in NYS! There are very few freshman to place in the state tournament at the "upper" weight classes! Gallo is a great all around athlete who also excels in baseball and football. He has all the tools to be a multiple time NYS champion!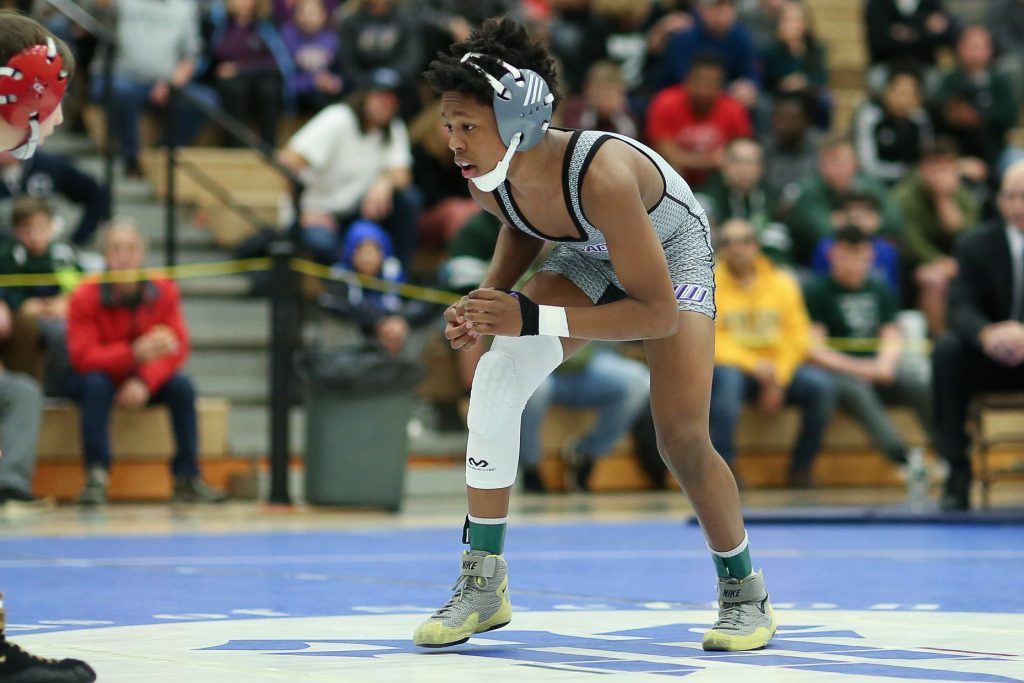 Jordan Brown (Monroe Woodbury, sophomore)
After seeing limited action in the starting lineup as an 8th grader, Brown burst onto the seen as a freshman and won the 99 pound D1 Section 9 championship! He wasn't done there – the MW freshman made his 1st trip to the state tournament a memorable one by taking home 6th place honors! Brown is new to the sport and has a tremendous ceiling so don't be surprised if he makes a few more trips to the medal stand in Albany!
Alex Greco (Warwick, sophomore)
Section 9 was obviously pretty strong at 99 pounds in 2019-2020 – we had two kids place at the state tournament in this weight! Alex Greco from Warwick needed a wildcard to get into the state tournament after losing in the Section 9 finals to Jordan Brown 3-0. Greco made the most of it by notching two wins in Albany and taking 8th place in NYS!
Returning and Former Section 9 Champions
Trevor Tufano (Port Jervis, 11) – 2X S9 D2 champ; 2-2 at states in 2020
Rian Kirker (Red Hook, 10) – 25 wins; placed 5th at Mid-Hudson
Ryan Ross (Port Jervis, 9) – S9 champ as an 8th grader! 1-2 in Albany
Peter Bender (Highland, 12) – 2019 S9 D2 champ @ 106
Joey Curreri (Eldred, 12) – 2-2 @ ESC; 1-2 in Albany
Ethan Palanca (New Paltz, 12) – 2X S9 champ looking to finish strong
Eric Tigue (Port Jervis, 11) – 2X S9 D2 champ missed 2020 post season
Pat Ross (Onteora, 12) – 2X S9 D2 champ; could place high in 2021
Hayden Campolong (Red Hook, 12) – S9 D2 champ at 182; 1-2 at states
2020 Section 9 Finalists
Isaiah Hockx (Saugerties, 9) – S9 D2 runner-up at 99
Jackson Merli (NFA, 11) – earned a wildcard to states; 1-2 in Albany
Brandon McKay (Red Hook, 11) – lost to teammate Kirker in 106 final
Jaden Hansen (NFA, 12) – hard working & talented; ready to breakout
Maddox McCormick (Port Jervis, 8) – D2 120lb finalist as a 7th grader
Caleb Harrison (Port Jervis, 12) – lost in finals to 2X NYS placer Morris
Brian Lombardi (Minisink, 12) – lost 4-3 in finals to 2X champ Savacool
Walter Evans (Ellenville, 11) – opened some eyes in 2020 season
Logan Zehr (Highland, 11) – 2021 could be his breakout season
Andrew Filip (Minisink, 10) – 3 sport athlete; lost to Askey in finals
Logan Smith (Highland, 11) – lost to 2X state medalist Ross in finals
Jace Hirsch (Minisink, 12) – very strong; lost to NYS finalist McGinty
Marcus Brown (MW, 12) – hard working and athletic
Adain Maduro (Highland, 12) – part of a great returning Highland core
Joe Russell (NFA, 12) – beat NYS placers Cascen, Altomer, and DeGroff
Connor Boyer (JIO, 12) – opened quite a few eyes in his first year in S9
Stephan Monchery (Middletown, 9) – S9 finalist at 285 as an 8th grader
A Few Others To Keep An Eye On….
Dan Downs (MW, 12) – had some impressive wins in 2020
Jaccob Gonzalez (Minisink, 12) – hard worker who's very explosive
Mike Zrelak (MW, 11) – clean takedown against Askey – enough said