In a story originally reported by high school sports guru Matt Diano, Section 9 Wrestling is excited to announce that wrestling phenom PJ Duke will now be wrestling for Minisink Valley! This past season while wrestling for Section 1 Carmel, Duke became the first 7th grader in New York State history to win a wrestling state title when he took home the 99 pound title at the Division 1 Championships in Albany. Could we be looking the first ever 6X NYS champion?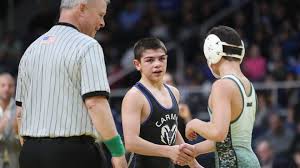 After completing an extremely successful youth career, Duke launched into the high school circuit without missing a beat. He completed his inaugural season a perfect 46-0 and captured titles at the Wrangle on the Plains, Mid-Hudson Tournament, and Eastern States Classic before making NYS history by becoming the first 7th grader to win a state wrestling title. The newest Warrior picked up some extremely impressive and noteworthy wins last season. While wrestling up at 106 back in December at the Wrangle on the Plains, Duke recorded a 6-4 sudden victory win over Brandon Cannon from Wyoming Seminary – the following weekend Cannon was the champion at the ultra competitive Beast of the East! In his championship match at the Mid-Hudson he pinned eventual NYS D1 4th place finisher Christian Lievano in 4:38. At the Eastern States Classic Duke took out 2 highly touted wrestlers from Wyoming Seminary in Jake Dailey (4-1) and Vince Bouzakis (wbf 3:16). PJ didn't stop there – at the NYSPHSAA Championships in February Duke rolled through the competition and capped off his season with 23-8 technical fall victory over Section 8 hammer Joe Manfredi in the finals!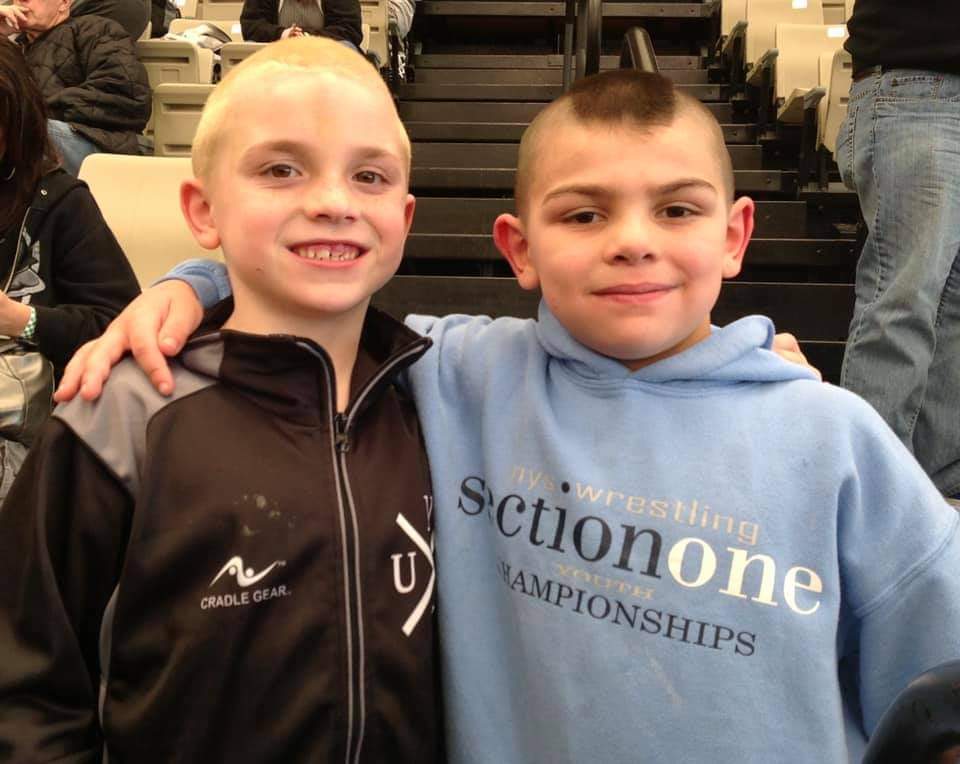 Duke is going to bolster an already very powerful team at Minisink Valley. The Warriors finished last season as the #1 dual meet team in the state after dominating the competition at the NYSPHSAA Dual Meet Championships in Syracuse. Minisink returns 14 sectional place winners – 13 from 2020 and 1 (Sofia Macaluso) from 2019. Duke will also be reunited with long time friend and fellow state champion Zack Ryder. The Dukes and the Ryders have been wrestling together on the youth circuit since the boys were old enough to lace up their wrestling shoes – perhaps even earlier. Ryder, who is only in 9th grade, came out on top of a brutally tough 126 pound weight class last year and pinned previously undefeated George Oroudjov from Section 8 Syosset in the finals. By winning the title at 126, Ryder became the "heaviest" 8th grader to win a state title in New York. The Warriors also had two other state place winners in Albany. Adam Fenner, now a senior, took 3rd at 285 as a junior after finishing 5th at the same weight during his sophomore campaign. Sophomore Ethan Gallo placed 6th last year as a freshman wrestling at 182!
Welcome to the Section 9 Wrestling family PJ! We look forward to watching you and your fellow Warriors for the next 5 years!