Nationally ranked Minisink Valley has six Seniors on this year's roster – Adam Fenner, Scotty Geysen, Brian Lombardi, Jaccob Gonzalez, Devin Doty, and Rory Hamilton. Here are some team and individual highlights for the graduating senior class. These six seniors have put together an amazing four years of high school wrestling!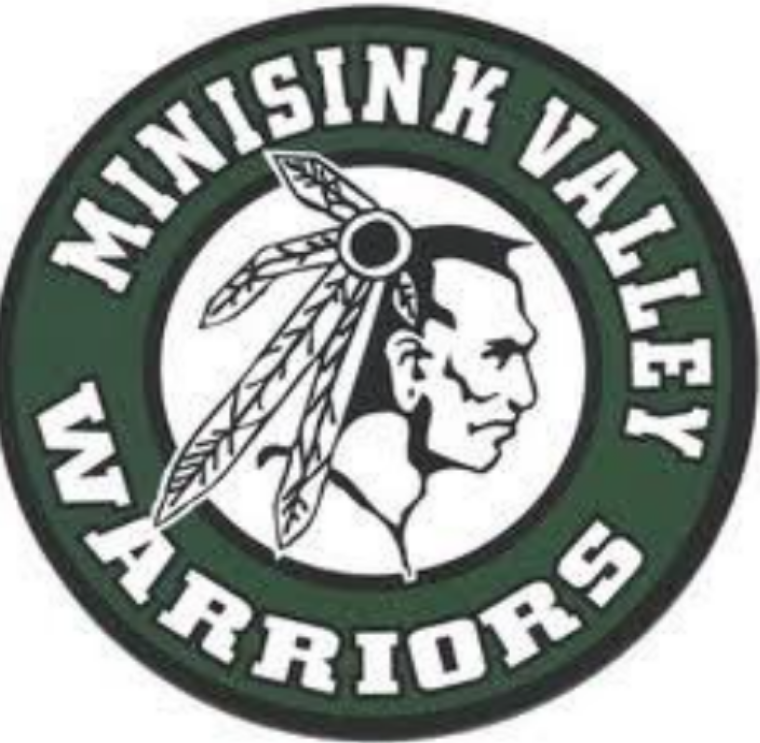 2018
Section 9 Duals Champs
Section 9 Tournament Champs
NYS Duals runner up
Division Champs
Ranked #2 in NYS
30-1 record
2019
Section 9 Duals Champs
Section 9 Tournament Champs
Division Champs
Ranked #3 in NYS
25-1 record
2020
Section 9 Duals Champs
Section 9 Tournament Champs
NYS Duals Champs
Division Champs
Ranked #1 in NYS
26-3 record
2021
Started the season Ranked #21 in the Country
Section 9 Dual Champs
Note: Career team record of 85-5 and only lost 2 matches in NYS over the past 4 years
Adam Fenner 285lbs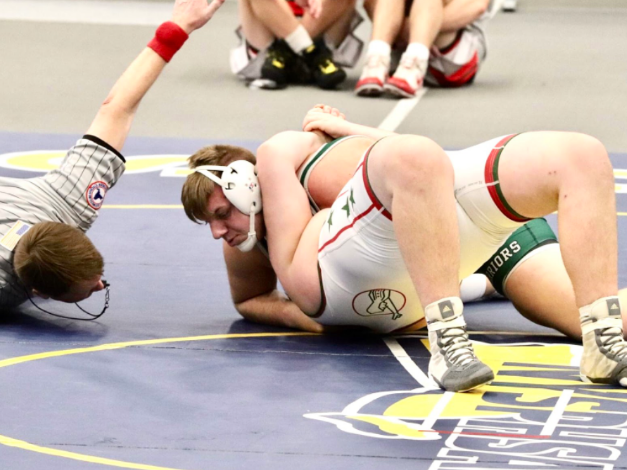 Adam may go down as one of the most decorated heavy weights in MV wrestling history. Aside from a little youth wrestling in his younger days, Adam really didn't start wrestling until 7th grade. This makes his accomplishments even more impressive.
Adam is unbelievably flexible for a heavy weight and wrestles like a light weight on the mat. He can wrestle out of many positions that many kids can not.
Adam's accolades
2018 3rd in Sections
2019 Section 9 Champion
2019 5th in NYS
2020 3rd in Eastern States
2020 Section 9 Champion
2020 3rd in NYS
2x NHSCA All-American.
Ranked in the top 20 in various high school national rankings.
110-16 career record
Some huge moments in Adams wrestling career: Pinning the Fulton kid in the NYS duals finals, pinning the Brentwood kid in NYS to reverse a loss in the ESC, and beating the Hilton kid for 3rd place in NYS.
Adam is also an All state football player as well. Adam has the potential to be a force in both football and wrestling in college.
This will end a long run of having a Fenner as the heavy weight for the MV wrestling team. The whole Fenner family has done so much for the Minisink community and will be missed. However, we know they won't be far away.
Scotty Geysen 189lbs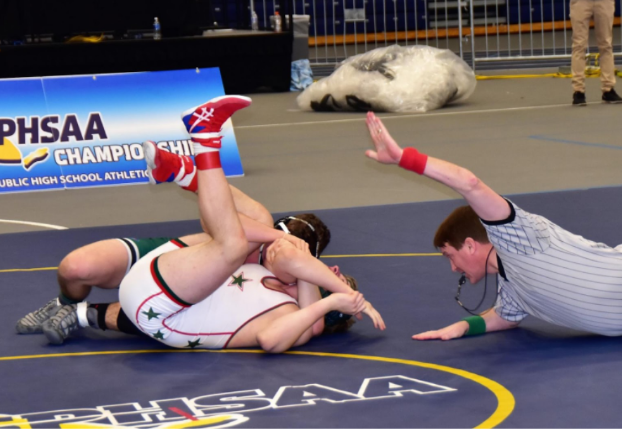 Scotty is also a journeyman of the MV wrestling program. He is the typical "Blue Collar" hard working kid that exemplifies MV wrestlers. His big strong hands allows him to slap the cradle on almost anyone.His unorthodox wrestling style at times gives his coaches a heart attack but he gets the job done in big moments.
A classic moment was the NYS duals final against Fulton. Scotty got a huge win that put the team in the driver's seat to win the NYS Duals Championship.
Scotty is a 2x Section 9 place winner. This year he would have been in position to win his first Section title.
Scotty is a two sport athlete (football and wrestling). He has been accepted at East Stroudsburg University, Oswego, and Brockport. Best of Luck Scotty!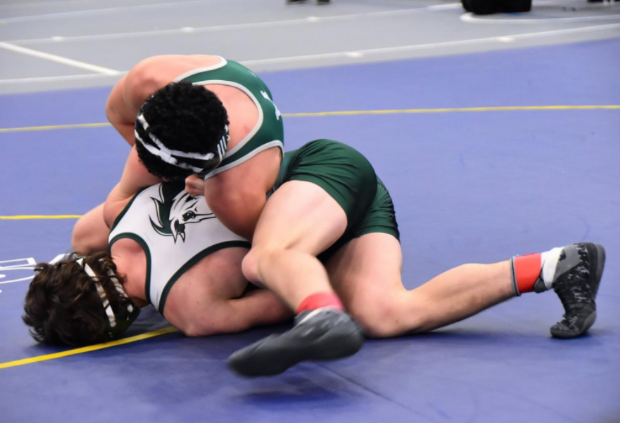 Brian Lombardi 145lbs

Brian is the "Ultimate Warrior" of the MV wrestling program. Brian is a mat rat and always looking for someone to wrestle. At camp one year, Brian wrestled 30 matches over the 3 days. He would go to wrestling tournaments by himself just to get mat time.
Brian has an incredible record at MV wrestling but what is more valuable is his unwavering dedication to his teammates and team. Brian can always be seen helping younger wrestlers, warming up with teammates before the states, and helping with youth wrestling.
Brian has had some huge wins for the program over the years. Last year in the NYS duals semi finals, Brian had a huge pin that helped us reach the finals. Then in the finals. Brian had an overtime win that set the MV fans into a roar!
Brian does everything right. Any college wrestling program would be lucky to have him. One day, we will be calling him Dr. Lombardi!
Brian is a 2x Section 9 place finisher. Last year he was runner up to his teammate. Best of luck Brian!
Jaccob Gonzalez 152lbs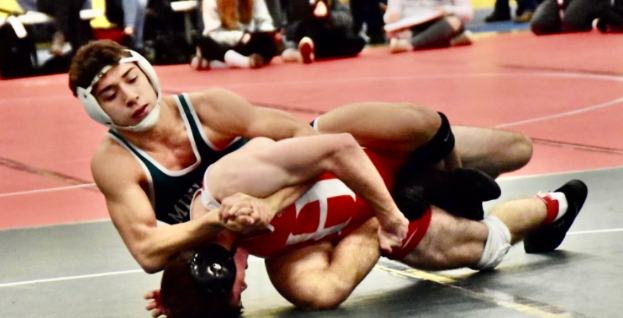 Lightning fast, strong, and slick on his feet describe Jaccob Gonzalez. Jaccob was late starting the sport of wrestling.He really only started in 7th grade. He burst onto the scene his sophomore year by going undefeated 22-0 going to the ESC. Injuries have prevented him from having the success he deserves. A tireless worker in and out of the wrestling room has Jaccob set up for a stellar senior season.
Jaccob finished 3rd in Section 9 last season. He had a heartbreaking loss in the semi finals but showed his guts and character wrestling back for 3rd.
Last year, Jaccob battled with some of the best kids in the country out at the Clash. Jaccob has yet to hit his potential in the sport of wrestling.
Jaccob has committed to East Stroudsburg University to wrestle next year. Best of luck Jaccob!
Devin Doty 160lbs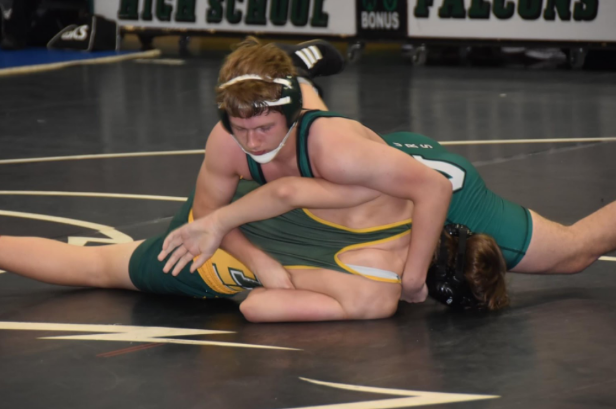 Devin has been in the MV wrestling program since the 7th grade. He is the type of kid that every coach wants in his program. He can often be seen helping his teammates get in some extra reps and volunteering his time with the youth wrestling program over the last 4 years.
Devin's work ethic in the classroom and upstanding character has afforded him the opportunity to apply to the United State Military Academy at West Point. He has also applied to Wilkes College.
Wherever Devin decides his future is, they will not be disappointed.
Devin's academic accomplishments have earned him a spot in the National Honor Society. Best of luck Devin!
Rory Hamilton 152lbs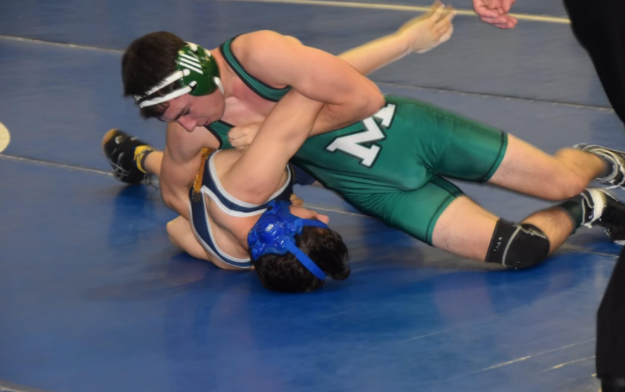 Rory has been in the MV wrestling program for six years. Rory has quietly improved over the years to one if the BEST kept secrets on this team. He is always doing the right thing in the room (working hard). His killer cradle is a match ender.
Rory has also applied to the United State Military Academy at West Point. He has also applied to Boston University, Notre Dame, and Maryland.
Along with his wrestling, Rory is a standout baseball player. At the same time, he has been taking college classes and will graduate with more than 12 college credits. All the best in the future Rory!