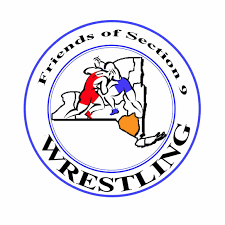 20th Annual Banquet of Champions
Wednesday, March 29, 2023

Spruce Lodge
619 State Route 17K
Montgomery, NY 12549
6:00 to 9:00 pm
Doors Open at 5:30 PM, Dinner at 6:00
All Division One place-winners (First through Sixth), all Division Two place-winners (First through Fourth) and all Girls Division medal winners will be receiving certificates at this year's dinner.
The Friends of Section 9 Board of Directors agree with the responses we have received from many parents that our wrestlers deserve an official banquet to celebrate the historical season we just completed. The bad news is that fees for a banquet of this nature have increased since the last time we were able to do this in 2020. We understand that the cost may be prohibitive to some but we want you to now that this is what we are being charged and we are not looking to make money on the event. We will be purchasing the special awards that will be presented and the fees collected will go directly to the venue for food and rental of the facility.
The cost per person will be: $50
Menu includes: Hot Items: Penne a la Vodka, Sliced Flank Steak, Breast of Chicken Parm, Chicken Tenders, Curly Fries. Cold Items: Cesar Salad, tomato-Pesto Bruschetta, Fresh fruit and berry salad, freshly baked sliced assorted breads. A dessert medley, soft drinks, coffee and tea.
RESERVATIONS REQUIRED BY SATURDAY 3/26/23
No walk-in's will be permitted.
No monies or checks will be accepted at the dinner.
CHOICES FOR RESERVATIONS:
Choose one of the following, but you must pre-register by Saturday: 3/26
Choice 1/2:
You are planning on paying using a personal check or paying by check for a group using a team booster club check.
1-Complete the attached form and mail me it to the address below.
You will be charged $50 per person.
Mail the check: Made out to: Friends of Section 9 Wrestling
To: Jeff Cuilty
6 Pond Circle
Forestdale, MA 02644
(Please do not bring the check to the dinner as there will be nobody there to give it to)
2-Email me the names attending and the team they are with.
(I will be away the week prior and will not have access to checks that are being mailed so without the email I will have no way of knowing that a check has been mailed or that you are attending).
JeffCuilty@GMail.com
People whose names you email to me DO NOT have to register on line with TicketLeap.
Choice 3:
If you want to pay by credit card, YOU MUST REGISTER on line at Ticketleap.(Ticketleap does have a service charge) Order individual tickets on line at Ticketleap.com then click at the top where it says:
LOOKING TO BUY TICKETS?
Search for: Friends of Section 9 wrestling or click this link to go directly to the site:
https://friendsofsection9wrestling.ticketleap.com/banquet-of-champions-2023/
The link is up and running.
Tickets must be purchased by Saturday 3/26