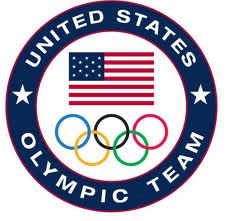 Updates:
96kg Challenger Final:  Tommy Rowlands vs Chris Pendleton…winner takes on Jake Varner!!!
96kg: Rowlands beats Brewster 3-0, 5-0
96kg: Pendleton beats Kilgore 1-0, 4-3  
74kg Challenger Final:  Andrew Howe vs Trent Paulson…the winner takes on Jordan Burroughs!!!
74kg: Paulson beats Dake 2-0, 0-1, 6-0
74kg: Howe beats Caldwell 1-0, 1-0
60kg Challenger Final:  Coleman Scott vs. Logan Stieber
60kg: Stieber beats Zaddick 1-2, 1-0, 1-0
60kg: Scott beats Valenti (Kittatinny) 1-0, 0-1, 7-0
96kg: Rowlands defeats Zabriskie (High Point)  
96kg: Zabriskie (High Point) beats Hall 3-2, 6-0
55kg Women's:  Duanesburg (Section 2) grad Amy Whitbeck loses 2-1, 4-0
74kg: Dake (Section 4) over Marable in clinch to advance to semis
60kg: Valenti (Kittatinny) over Graff 0-4,  2-0, 1-0…advances to semis!!!
60 kg:  Valenti (Kittatinny) over Hochstrasser 2-1, 2-0
74 kg: Taylor beats Fay in great match!!
Thanks to matside reporters Kevin Gallagher and Tracy Sutera, SectionIXWrestling.com will be providing real-time updates from the 2012 US Olympic Team Trials being held this weekend at Carver Hawkeye Arena on the campus of the University of Iowa in Iowa City, Iowa.  (I waited until they landed safely to inform them that no Minisink Valley wrestlers are competing at the event!)
The majority of the coverage will be on the men's freestyle tournament which includes a "touch" of local flavor.  Saturday's action will include the 60kg, 74kg, and 96kg weight classes.  One of the competitors wrestling at 60kg is Matt Valenti who graduated from Kittatinny Regional HS which just across the S9 border on Sussex County, NJ.  At 96kg, High Point Regional's David Zabriskie will be a factor.  On Sunday, Max Askren will be competing for an Olympic spot at 84kg.  In Max's corner will be his freestyle coach….Army Black Knight head wrestling coach Joe Heskett!!!  At 66kg, Army grad Phillip Simpson will take to the mat as well!
Updates will also be provided on Twitter.  Follow me @mec_S9wrestling!
Saturday's Schedule
Men's Freestyle: 60 KG, 74 KG, 96 KG
Greco-Roman: 55 KG, 66 KG, 84 KG, 120 KG
Women's Freestyle: 55 KG, 72 KG
Sunday's Schedule
Men's Freestyle: 55 KG, 66 KG, 84 KG, 120 KG
Greco-Roman: 60 KG, 74 KG, 96 KG
Women's Freestyle: 48 KG, 63 KG
Bios of every wrestler competing at the 2012 US Olympic Team Trials courtesy of Mat.com