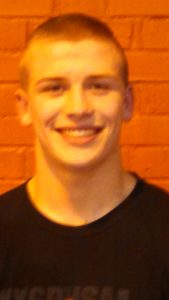 Several Section 9 wrestlers competed in the Journeymen World Classic on Saturday.  This freestyle event showcased some of the best talent from not only the USA but from several other countries as well!
Evan Barczak – 3rd Place in the 152A Pool
The Drexel bound Monroe Woodbury senior went 3-1 and took 3rd place in the top pool at 152 pounds.  He recorded convincing victories over NYS place winners Matt Grippi and Zach Lawrence before dropping a close match to Phil Conigliaro of MA.  In his medal match, Barczak teched Canadian wrestler Gunnar Sales 14-4 to take home bronze!
This weight was won by 4X NYS champion Yianni Diakomihalis who made his return to action from elbow surgery in convincing fashion.  The 2X Cadet World Champion notched a :20 wbf, a :35 tech, a :39 tech and then a 10-0 1st period tech over Conigliaro in the finals!  Welcome back Yianni!
Marco Vespa – 8th Place in the 120A Pool
This pool was loaded but Marco wrestled hard and finished 8th out of 12 wrestlers. To put it in perspective, the 9th, 10th, and 11th place finishers in 120A finished 5th, 3rd, and 3rd respectively in the NYS tournament this year (Gonyea, Redding, Sciotto).  Vespa went 1-3 on the day with his win coming by pin over Michigan state champ Corey Gamet.
Noah Curreri – 3rd Place in the 170B Pool
The Eldred senior went 3-2 on the day and took 3rd place in the B pool at 170 pounds.  Curreri, who will be wrestling at Queens University for newly hired head coach Ken Chertow in the fall, recorded impressive wins over Ryan Devivo (13-8) and Bryson Alsteen (10-4).
Dylan Earl – 2rd Place in the 120B Pool
The NYS placer from Monroe Woodbury took 2nd out of 5 wrestlers in a very tough 120B pool.  His only loss was to Joseph Manginelli from NJ.  Earl notched wins over Ethan Ferro, Stone Lewis, and Pedro Quiros and won by fft finishing 4-1 for the day!
Joe McGinty – 7th Place at 132A
This weight had only one pool and it was pretty loaded!  The Monroe Woodbury freshman wrestled hard but lost both of his matches for the day.  This was definitely a great learning experience for McGinty though.