Tigue Champ and MAWA Eastern Nationals
Congratulations to Port Jervis 8th grader Eric Tigue for winning his weight class at the 2018 MAWA Eastern Nationals this weekend.  Tigue went 3-0 at 128 pounds in the Intermediate Division en route to the title!  Minisink Valley freshman Adam Fenner, competing at 220 pounds in the Advanced Division, went 2-1 with 2 pins and took 2nd place. Other Section 9 placewinners from Section 9 were Middletown's Justin Morales (4th @ 11, Elite Division), Washingtonville's Drew Marchese (6th @ 100 pounds, Intermediate Division), and Eldred's Luke Jones (8th @ 152, Advanced Division).
Sofia Mac, Venom Girls Shine at Freestyle States
In her first competition since suffering an arm injury four months ago, Minisink Valley's Sofia Macaluso went un-scored upon going 5-0 in winning the 122 pound weight class.  Several other girls from Venom Girls Wrestling Club based in Otisville took home titles on Sunday.  The tournament, held at the Newburgh Armory in Newburgh, NY, was the NYS Girls Freestyle Championship and also served as a Fargo qualifier.  Listed below are all of the champs from Venom Girls…congrats!!!!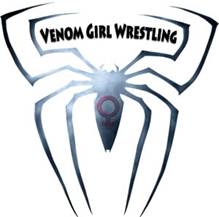 55-57 Intermediate – Gail Sullivan
70-76 Novice – Rebecca Venom
75-83 Novice – Brooke Tarshis
100 Cadet & Junior – Abby Duke
117 Cadet – Ally Fitzgerald
122 Cadet – Sophia Macaluso
132 Cadet – Mia Macaluso