Vespa, McGinty Champs; Yanis 3rd @ Freestyle States!!!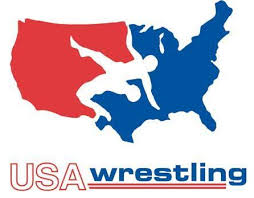 Congratulations to Marco Vespa, Joe McGinty and Joey Yanis for punching their tickets to Fargo by placing in the top 3 at the NYS Freestyle Championships. Vepsa and McGinty, both from Monroe Woodbury, won their weights while Yanis, a senior at Minisink Valley, took 3rd at 195. Below are the match-by-match results for all of the Section 9 wrestlers who competed in the Cadet and Junior divisions at the 2018 NYS Freestyle Wrestling Championships. If I accidentally omitted anyone, please email the name, division and weight class of the wrestler to sectionixwrestling@gmail.com.
Cadet Division
113 – Nikko Walsh (Rondout Valley)
Rd 16: Peyton White TF 10-0 Walsh
Consies: Cooper Rice TF 12-2 Walsh
113 – Jacob Chenier (Kingston)
Rd 16: Josiah Encarnacion TF 10-0 Chenier
Consies: Chenier TF 10-0 Joe Ferrara
Consies: Chenier TF 11-1 Peyton White
Consies: Thomas Diresta dec 10-4 Chenier
120 – Matthew Morris (Red Hook)
Rd 16: Morris TF 13-2 Eric Silva
Quarters: Jack Sciavo wbf 2:14 Morris
Consies: Naim Lynch TF 12-2 Morris
132 – Luke Fisher (Newburgh Free Academy)
Rd 16: Gage Denatale TF 14-4 Fischer
Consies: Fisher fft over Joe Marioni
Consies: Fischer TF 10-0 Jack Coffey
Consies: Drew Witham TF 14-4 Fischer
145 – Joe McGinty (Monroe Woodbury)
Rd 32: McGinty dec 14-7 Jack Reusing
Rd 16: McGinty TF 10-0 Landon Sibley
Quarters: McGinty wbf 5:49 Zach Hannan
Semis: McGinty TF 14-4 Keon Ayala
Finals: McGinty wbf  4:25 Greg Hotaling…McGinty is Champ!!!!
Junior Division
120 – Marco Vespa (Monroe Woodbury)
Quarters: Vespa TF 10-0 Dario Ciciarelli
Semis: Vespa TF 10-0 Brandon Mogul
Finals: Vespa TF 10-0 Matt Schreiber… Vespa is Champ!!!
126 – Brandon DeLaRosa (Newburgh Free Academy)
Rd 16: C. Encarnacion TF 16-6 DeLaRosa
Consies: DeLaRosa TF 10-0 Brian Besanson
Consies: Dove Bonjean-Al TF 10-0 DeLaRosa
132 – Ryan Muller (Kingston)
Quarters: Logan Patterson TF 10-0 Muller
Consies: Muller dec Nahual Rodrigues 11-10
Consies: Connor Llewelyn TF 10-0 Muller
145 – Robert Estevez (Monroe Woodbury)
Rd 32: Colin Realbuto TF 10-0 Estevez
Consies: Estevez TF 10-0 James Mejia
Consies: Nicholas Corsini wbf :56 Estevez
160 – Doug Doherty (Monticello)
Rd 32: Jakob Edwards WBF :21 Doherty
Consies: Mike McGowan TF 10-0 Doherty
170 – Tyler Serafini (Newburgh Free Academy)
Rd 32: Serafini TF 11-1 Padraig Lupole
Rd 16: Serafni dec 8-5 John Casamassina
Quarters: Serafini TF 14-4 Spencer Clements
Semis: Jacob Nolan TF 10-0 Serafini
Consie Semis: D. Palaszewski TF 10-0 Serafini
5th/6th Match: Mark Mullen wbf 2:07 Serafini
195 – Joey Yanis (Minisink Valley)
Rd 16: Yanis TF 10-0 Bradley Eisner
Quarters: Yanis TF Liam McIntyre 12-2
Semis: Pavel Drozdov dec Yanis 12-10
Consie Semis: Yanis TF 10-0 Braxon Stout-Moran
3rd/4th Place Match: Yanis TF 12-2 Paul Toscano
195 – Nicholas Rekuc (Ellenville)
Rd 16: Paul Toscano wbf :44 Rekuc
Consies: Rekuc wbf 2:39 Seth Dillworth
Consies: Matt Kelly TF 12-2 Rekuc
285 – Caleb Williams (Newburgh Free Academy)
Quarters: London Castillo wbf 5:12 Williams
Consies: Joshua Barber dec 7-0 Williams