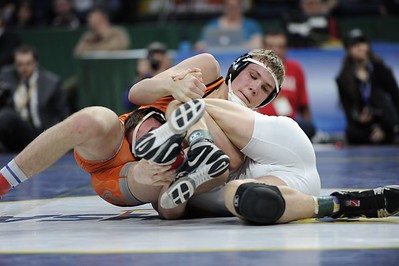 170 Pounds
The 170 pound weight class will have fireworks this year! There are several legitimate title contenders in the field but let's start with Paul Calo from Southington, CT. Calo finished 2nd at last year's ESC at this exact weight and he's also a 2X CT state finalist. We also have Ross McFarland from Phoenix HS in Section 3. He finished 3rd here last year, he's a 2018 NYS champ and was a NYS finalist in 2017 and 2016! Dempsey Carroll from Copenhagen was a NYS champ last year and also finished 6th at the ESC – he will definitely be in the mix! This bracket will also have Saranac's Jacob Nolan vying for a title.  Nolan, who is a very decorated freestyle and Greco Roman wrestler, is also a 2X NYS place winner and he finished 4th at last year's ESC! Horace Greeley's Aaron Wolk finished 3rd at last year's ESC and 5th at the NYS tournament. He will definitely contend here, as will Wantagh's Matt Rogers who finished 4th in NYS last season and Zach Williams from Hannibal who took 6th in NYS! Warsaw's Sam Wolf will defintely be in the mix at 170 – he finished was a NYSplace winner last year and placed 8th at ESC. There are quite a few others in this bracket who have the potential to step on the medal stand including Nick Meglino from Edgemont, Nicholas Noel from Fulton, Peter Illicete from Copiague, Tyler Serafini from Newburgh Free Academy, Josh Thibeault from Niagara Wheatfield, James Araneo from Ward Melville, and 2X MA placer Dohnavin Harvey from Springfield Central.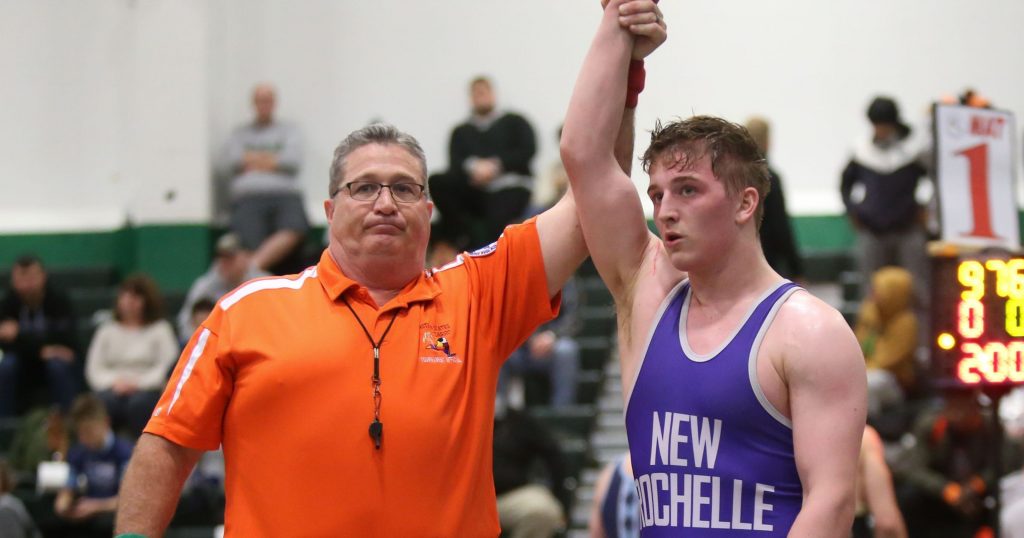 182 Pounds
Jake Logan from New Rochelle is the heavy favorite here! Logan was the 182 pound ESC and NYS champion last year and he is currently ranked #8 in the nation by Intermat and #9 nationally by FloWrestling! His stiffest competition will likely come from Angelo Petrakis from Massapequa who comes into the tournament undefeated! Michael Tyrell from Hauppauge is having a great year and has only lost to Petrakis this year and we should also watch out for Luis Munoz who is a MA state placer from Springfield Central. A few other to keep an eye on include Cameron Durantfrom Guilderland, Brandon Bido from Eagle Academy, Alex Behar from Byram Hills, and Paul Toscano from Newfield. Zavier Bennet from Kingston and Elijah Babb from Middletown are perhaps Section 9's two best chances for a medal at this weight – both are having excellent seasons!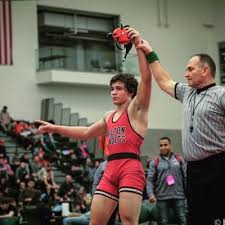 195 Pounds
With a nice balance of top notch talent and great depth, the 195 pound weight class will be great to follow at the Eastern States Classic. The pre-tournament favorite has to be Sammy Deprez from Hilton. Deprez finished 3rd at both the ESC and NYS tournament last year but an incredible off season has launched him into the national spotlight and he is currently ranked #9 in the nation by Intermat! To win his first ESC title, Deprez will have to contend with the likes of 2018 NYS D1 finalist Jhordyn Innocent from East Ramapo and 2018 Rhode Island state champion Tyler Riggs from Ponaganset. Darby McLaughlin from Springfield Central is a 2X MA state placer and Maxx DeCapua from Newburgh Free Academy placed 6th last year at both the ESC and the state tournament! Let's not overlook Nate DeGroff from Warsaw who took 6th in NYS last year, CT state runner-up Montez Osbey from Danbury, or Wingate's Michael Babbcort who place 6th at ESC at 220! Some of the other to keep an eye on at 195 includes Kyle Costello from Wyoming Seminary, Todd DeGroat from Vestal, Matt Hegi from Mepham, Nicholas Franco from Farmingdale, Kolton Gagnon from Cold Spring Harbor, Tyler Grupe from Guilderland, Kyler Martin from Indian River, Matt Kelly from Iona Prep, Jace Filion from Northern Adirondack and Peter Magiliocco from Northport. This is an extremely deep and talented weight class!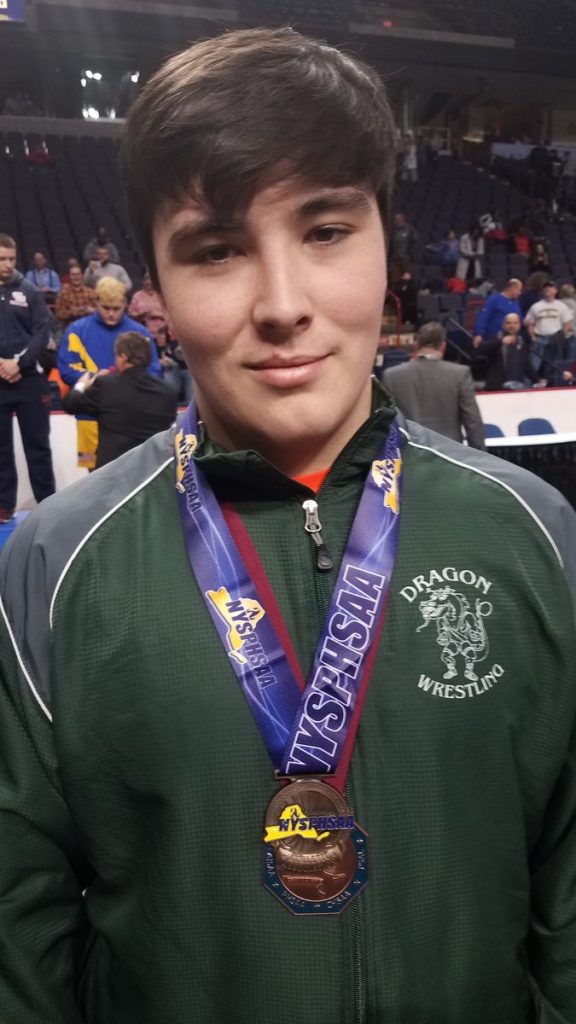 220 Pounds
With no nationally ranked hammers, no returning state champions, and only a handful of state place winners, this weight class is wide open! Will Leonard of Cornwall placed 4th at last year's ESC and came in 6th in Albany making him one of the top contenders in the bracket. Luke Cirka from Ponaganset, RI is a 2X state place winner and will be in the hunt as should Deaquan Stuart from Roosevelt and Mason Maulding from Peru, both of who are NYS place winners. Erme Mabocoglu from Midwood is undefeated with all first period pins and Ryan Hedi from Mepham has only one loss on the season making both of them medal contenders here. Some other wrestlers to keep on your radar at 220 are Jake Rankin from Oyster Bay, Armel Duke from Middletown, Mark Crisfield from Valley Central, James Oosterom from Port Jervis and Dylan Gianikos from Pat-Med!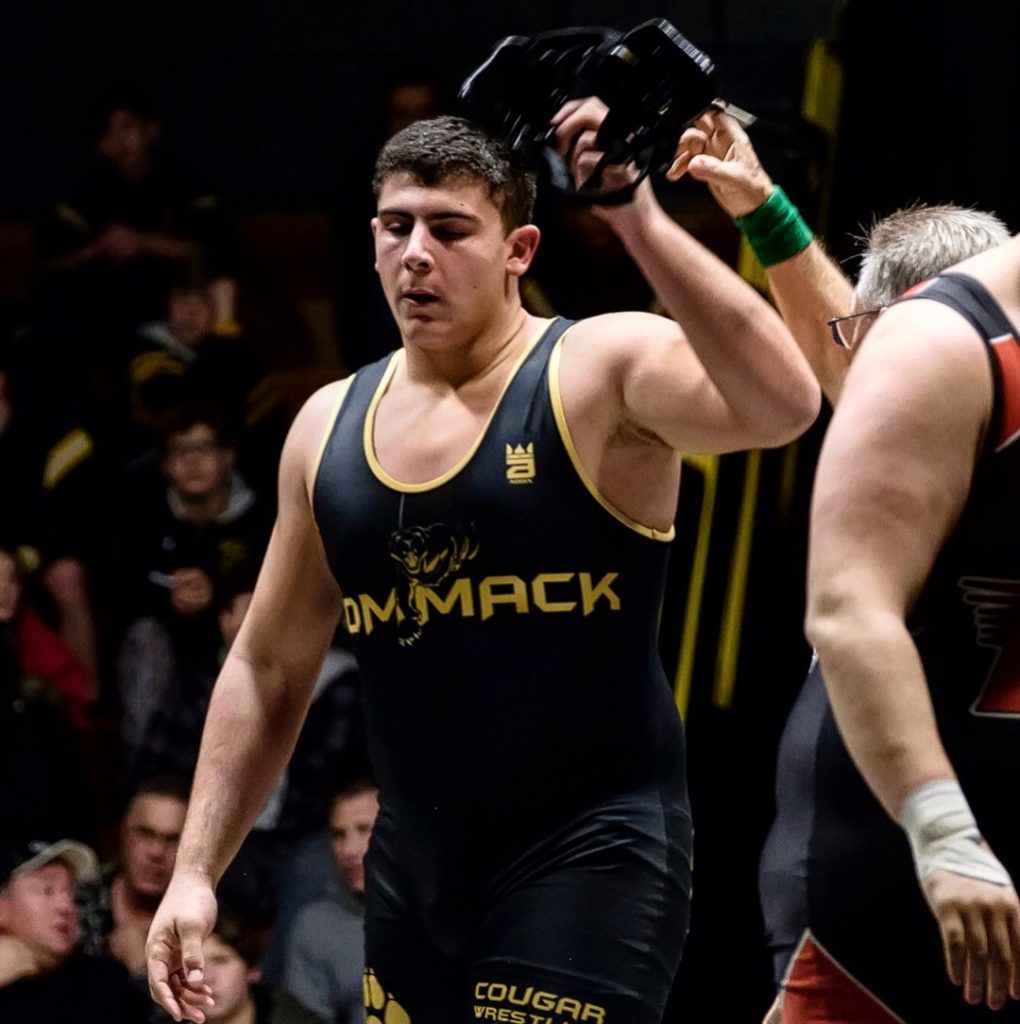 285 Pounds
With one nationally ranked stud and about a dozen other very talented wrestlers in the bracket, the heavy weights will be great to follow this year! Joey Slackman from Commack was the 2018 ESC champ, 2018 NYS runner-up, and is currently ranked 13th in the nation by FloWrestling. He is definitely the favorite, but he will not sail through untested! Trentyn Rupert from Newark Valley came in 3rd at last year's ESC and also finished 3rd in the state so we can expect him to contend as will Tyler Rice from Norwich who was 5th in NYS last year. Jordan Agusto from Danbury came in 3rd at the CT states last year and is worth keeping an eye on closely. Dalton Kriss from Peru, Jake Strangle from Ballston Spa, George Lebberes from Ardsley, and Sam Khodaparest from Oyster Bay are all state qualifiers and will be in the hunt for medals! Adam Fenner from Minisink Valley has a win by pinfall over Stangle and we shouldn't overlook Mike Norris from Freeport who is undefeated with all pins thus far! A few others to look at in this weight class include Collin Burns from Hilton, Collin Null from Carthage, Jimaar Edwards from Iona Prep, and Mike Leibl from Canastota. Besides Fenner, Section 9 has a few others to watch at 285 namely Bryce Moore from VC, Caleb Williams from NFA, and Stefan Monchery from Middletown.