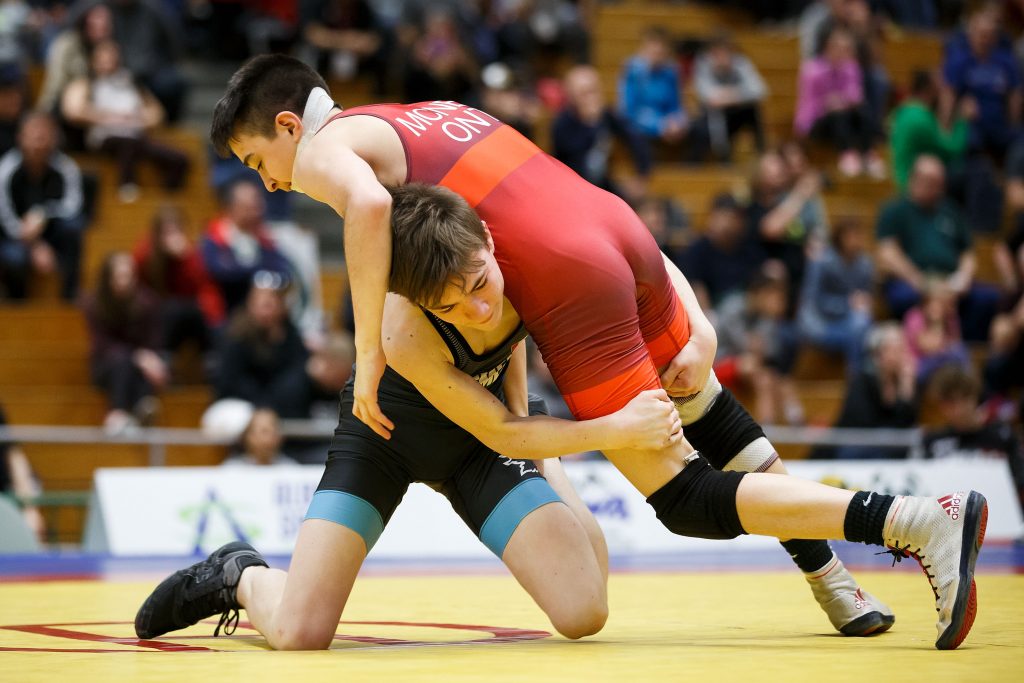 99 Pounds
The 99 pound weight class is always fun to watch at the ESC because often times this is the first opportunity for some of our first year varsity wrestlers to test themselves against seasoned competition. There will be several wrestlers in the hunt at 99 but let's start with Gregor McNeil. The Ontario native who now attends Hilton is undefeated and has absolutely dominated nearly every opponent this season. At Super 32, McNeil notched wins over NJ stud John Manno and NYS D2 champ Dante Geislinger wrestling up at 106! His one close decision this year was a 4-2 sudden victory win over Pal-Mac's Jace Schafer who was 5th in NYS last year and is also in the field at the ESC. We should also definitely keep an eye on Marc Anthony McGowan from Citrus Park Christian in Florida! He has been absolutely dominating the competition on the youth circuit and won the MS S32 this past year! Massapequa's Anthony Connetta was a state qualifier last year and should contend as will Saugerties' Colby Amell who just won the Mid-Hudson Tournament. Mahopac's Angelo Centrone is undefeated and has a win of Shaker's Jashon Holmes – both will contend for medals here and we can expect big things of Kevin Lopez from Long Beach and Jared Weinhaus from Sachem East. Some of the other wrestlers to keep an eye on at 99 include Max Gallagher from Bayport-Blue Point, Braidon Woodward from Canisteo-Greenwood, Jackson Polo from Cold Spring Harbor, Donovan Smith from Elmira, Killian Foy from MacArthur, Andrew Marchese from Washingtonville, and Anthony Scicutella from Locust Valley.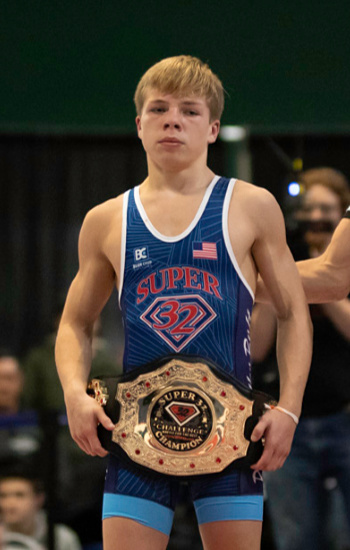 106 Pounds
This weight class is loaded with several very talented wrestlers but the heavy favorite here is Stevo Poulin from Shenendehowa. Poulin was the 2018 ESC champion, the 2018 NYS champion, 2018 S32 champion and is currently ranked #1 in the nation by both FloWrestling and Intermat! We could however see a match between last year's D1 and D2 99 pound state champs if Stevo were to lock horns with Norwich's Dante Geislinger, who also took 4th at last year's ESC! Poulin's opponent in the state finals was Chase Liardi from Massapequa who will also contend here as will NYS 4th Matt Schrieber from Horace Greeley and NYS 5th place finisher Rocco Camillaci from Hilton. Minisink Valley 7th grader Zack Ryder has opened some eyes this season and his only loss on the season has been to Stevo in early December – do not be surprised if he goes deep in this tournament. Michael Rapuano from Xavier, CT just won the Mid-Hudson Tournament in very convincing fashion and will be in the hunt. Middletown's Justin Morales was a Section 9 champ last season and placed 8th at 99 at last year's ESC. A few others to watch here are Joe Sparacio from Bayport-Blue Point, Matthew Cracchiola from Ward Melville, Jeremiah Echevarria from Long Beach, Blake Brooks from Elmira, and both Cam and Zack Soda from Burlington, MA.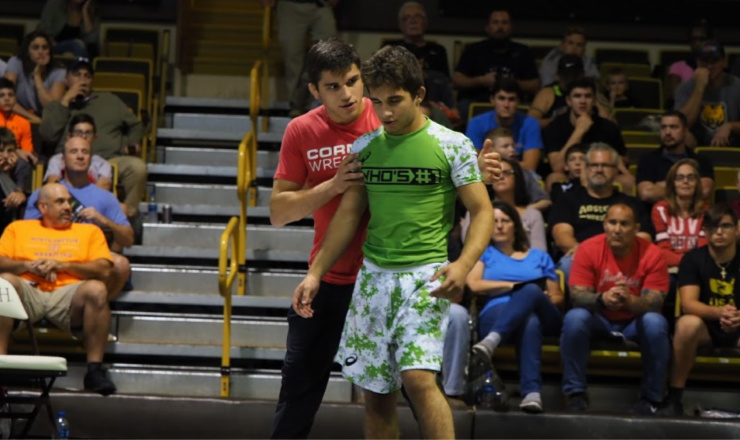 113 Pounds
Some weight classes are "top heavy" with nationally ranked studs while other weights may lack the hammers, but they are loaded with depth. The 113 pound weight class has both! Don't be surprised if we see state place winners not advance to Day 2! The favorite here is definitely Greg Diakomihalis. The Hilton junior is a 3X NYS champion and he is currently ranked #5 in the nation by FloWrestling (@120). Diakomihalis will be tested though! Anthony Noto from Honeoya Falls-Lima, a 2X NYS champion, and Terry Adams from Monsignor Farrell, a 2018 state champion, are both entered here. Jordan Titus from Center Moriches is a 2X state finalist and defeated Noto at the preseason Journeymen Classic will also be in the hunt as will Mason Bush, a 2X state placer from Central Valley Academy. We're not done yet…Luke Smith from Hauppauge who finished 3rd in NYS and Josiah Encarnacion from Wantagh who took 5th in Albany are also entered at 113! You want more? We have Micah Roes from Lowville who placed 4th at states and just recorded a 4-0 win over Mason Bush as well as Jake Eckerle from Commack finished 7/8 in NYS. Let's keep an eye on Nikko Walsh from Rondout Valley who just won the Mid-Hudson Tournament and Amos Rivera from Fox Lane looked great in winning Wrangle on the Plains last month. A couple other guys worth keeping on our radar are Alex Almonte from Farmingdale, Marvin Canales Vanegas from Smithtown West, Jacob Chenier from Kingston, and Cody Merwin from Walton.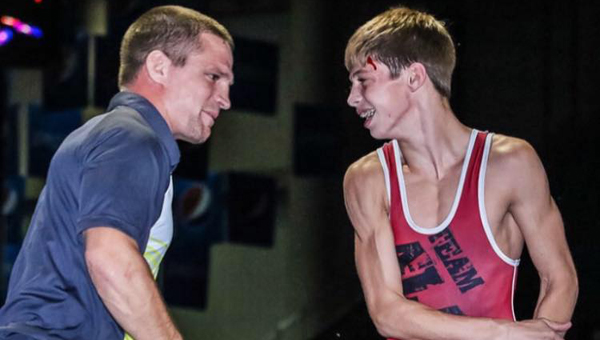 120 Pounds
There are at least one dozen wrestlers entered at 120 pounds who have placed in their state tournament. Yes, that means at least 4 former state placers will not step on the podium here and in all likelihood, a few of them won't even make it to Day 2! Sam Latona from Thompson, AL is a former state champion, a Fargo All-American, and one of the favorites at 120. He had an awesome run at the 2018 Super32 where he finished 2nd and notched wins over nationally ranked studs Nic Bouzakis and Eddie Vetresca! NYS will have several wrestlers in the hunt here namely Marek Bush from Central Valley Academy who was a NYS champion last year and Sean Carter from North Babylon who placed 4th in NYS last year at this weight. Caleb Robinson from Walton is a 3X NYS place winner, Matt Garland from South Jefferson – Sandy Creek is a 2X NYS place winner, Ivan Garcia from Port Chester is a 2X NYS place winner, Christian Gannone from Eastport South Manor is a 2X place winner, and Len Balducci from Pleasantville is a 2X NYS place winner! Not done yet – Michael Joyce is Rhode Island state champ, CJ McMonegal from North Rockland is a NYS place winner as are Thomas Hughes from Fulton, Joe Contrastano from Wheatley, and Carter Schubert from Williamson-Marion-Sodus. To add some additional depth to this already stacked weight class we have Evan Matias from Rocky Point who recently beat Garcia at the Mid-Hudson, Caleb Burgess from Pal-Mac who has only two loss this year (to Greg Diakohihalis and Carter Schubert), and a few other state qualifiers in John DeConno from Burnt Hills, Cole Mulhauser from Central Square, and Kai Yudelson from Brooklyn Tech. George Oroudjov,a freshman from Syosset, looks to be well on his way to continuing the legacy of his brothers – Nick and Vito Arujau! There will also be a 7th grade stud from Citrus Park Christian, FL at 120, Bas Diaz. Section 9 will have a few of their best battling for a spot on the podium in Nick Picariello from Minisink Valley, John Antonelli from Marlboro, and Jacob Chenier form Kingston.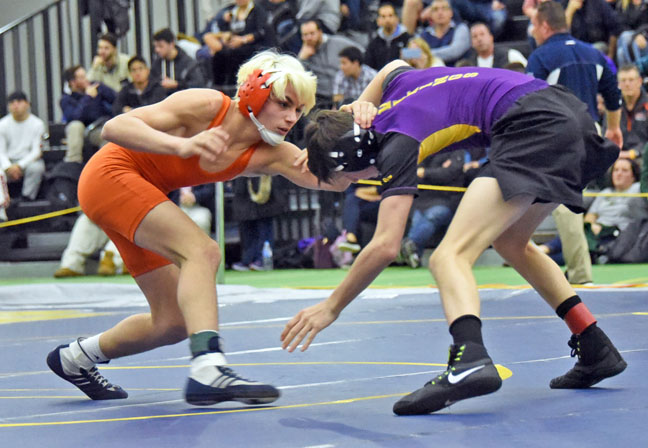 126 Pounds
Every year, the 126 pound weight class seems to be one of the toughest weights at the Eastern States Classic – this year will be no exception! One of the definite favorites here will be Ryan Jack. The Danbury, CT junior is a 2X CT state champ, placed 3rd at the 2018 ESC and is currently ranked #5 in the nation by FloWrestling! In order to win, Jack will need to get through a few absolute hammers from NYS namely 2018 NYS champion Zach Redding from Eastport South Manor and Ryan Burgos from Hilton who placed in NYS last year and has a recent win over state champ Marek Bush! Did I mention that Zeke Escalera from Wyoming Seminary is at 126 and he won the Nation Prep Championships last year! Josh Cote from Noble, ME was a state champion a freshman last year and will definitely contend here as will Chandler Merwin from Walton who was a state finalist last year, Tyler Kellison from Jamesville Dewitt-CBA who placed 3rd in NYS last year and 7th at the ESC. We have a few more state place winners at 126 namely Logan Patterson from Indian River, Bradley Cheek from Canisteo Greenwood, and Logan Dubuque from Peru. Patterson just notched an impressive 7-0 win over state champ Marek Bush!  Aiden Cullen from Greenville, Dean Shambo from Mexico, and Aiden Rabideau from Clarence are all former state qualifiers and will be competitive here and we shouldn't overlook Gavin Damasco from Commack, Chris Cook from John Jay Cross River, Joe Henion from North Rockland, and Dove Bonjean-Alpart from Poly Prep. Section 9 will be well represented at 126 by Jordan Suarez from Minisink Valley, Eric Tigue from Port Jervis, and Brandon DeLaRosa from Newburgh Free Academy.