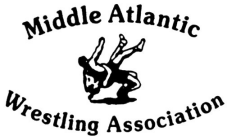 With the Phil Portuese NE Regionals, Spartan Duals and MAWA Eastern Nationals taking place on Friday, Saturday and Sunday, Section 9 has several wrestlers competing this weekend! Match-by-match results will be posted below! Plus we can't forget about the freestyle and Greco action on Sunday at the Orange County Fairgrounds in Middletown! The girls will be battling it out for the NYS Freestyle States and this tournament will serve as a qualifier for the National Championships in Fargo. The boys will have a youth freestyle and Greco tournament (Cadets and Juniors will wrestle next week in Binghamton.) Good luck boys and girls!!!
Friday 5/3 – Phil Portuese NE Regionals – East Stroudsburg, PA
Nikko Walsh (Rondout Valley, 16U 120 Freestyle)
Rd 32: Arrington (PA) tf 10-0 Walsh
Consi 16 #1: Walsh dec 13-6 Snyder (PA)
Consi 16 #2: Hanley (PA) 9-6 Walsh

Nick Fea (Goshen/Wyoming Seminary, 16U 120 Freestyle)
Rd 32: Fea tf 10-0 Ryerson (NJ)
Rd 16: Fea tf 10-0 Gaugler (PA)
Quarters: Fea dec 2-0 Rigal (NY)
Semis: Fea dec 6-3 Arrington (PA)
Finals: Fea wbf :25 Roth (PA)…Nicky is your champion!!!

Jacob Chenier (Kingston, Junior 120 Freestyle)
Rd 32: bye
Rd 16: Miller (PA) tf 12-2 Chenier
Consi 8 #1: Parker (VA) dec 10-0 Chenier

Mens Senior World Team Trial Qualifier
Evan Barczak (Monroe Woodbury/Drexel, 74kg Freestyle)
Rd 16: Barczak dec 10-2 Dailey
Quarters: Barczak tf 11-1 Schoemaker
Semis: Poklikuha dec 12-6 Barczak
Consi Semis: Barczak tf 14-3 Newberry
3rd/4th: Ruhnke tf 19-9 Barczak…Evan takes 4th!!!
Saturday 5/4 – Spartan Duals – Rutland, VT
Team Hudson Valley
99 – Nick Palso (Ballston Spa)
106 – Jaden Hansen (NFA)
113 – Jackson Merli (NFA)
120 – Anthony Molinaro (Don Bosco, NJ)
126 – Andrew Filip (Minisink Valley)
126 – Tyler Rossini (Burnt Hills)
132 – Brandon DeLaRosa (NFA)
138 – Ethan Palanca (New Paltz)
145 – Ohani Padilla (NFA)
152 – Kevin Urena (Pine Push)
160 – James Shaw (Burke)
170 – Nick Florin (Pine Bush)
182 – Lucas Pennell (Pine Bush)
195 – Daniel Casey (Burnt Hills)
220 – Maxx DeCapua (NFA)

Rd 1: Hudson Valley 54 Empire (B) 15
Recap: Hudson Valley begins the day with a dominating win over Empire B. Team HV received wins from Nick Palso (99), Jaden Hansen (113), Tyler Rossini (120), Brandon DeLaRosa (132), Ethan Palanca (138), Ohani Padilla (145), Nick Florin (160), Lucas Pennell (182), Dan Casey (195), and Maxx DeCapua (220).

Rd 2: Hudson Valley 57 Doughboy 16
Recap: Our local boys looked very sharp again! In this dual we received wins from Palso, Merli, Hansen, Rossini, DeLaRosa, Palanca, Padilla, Urena, Shaw, Florin, and DeCapua!

Rd 3: Hudson Valley 66 Spartan WC 15
Recap: Another dominating showing by Team Hudson Valley! In this dual the following wrestlers notched victories: Palso, Merli, Hansen, Molinaro, Rossini, DeLaRosa, Palanca, Padilla, Shaw, Florin, Casey, and DeCapua!

Rd 4: Hudson Valley 35 Journeymen 27
Recap: Team Hudson Valley runs their record to 4-0 with a hard fought win over Journeymen! Recording wins for Hudson Valley were Palso, Merli, Hansen, Molinaro, DeLaRosa, Palanca, Padilla, Florin and DeCapua!

Rd 5: Hudson Valley 61 Barre Wrestling Club 12
Recap: Hudson Valley runs the table…a perfect 5-0 in the Gold pool at the Spartan Duals!!! Wrestlers with a victory against Barre WC were Palso, Merli, Hansen, Rossini, Palanca, Padilla, Urena, Florin, Casey, and DeCapua.

**The following wrestlers went a perfect 5-0 for the tournament: Nick Palso, Jaden Hansen, Ethan Palanca, Ohani Padilla, Nick Florin, and Maxx DeCapua!!! Congrats boys!!!**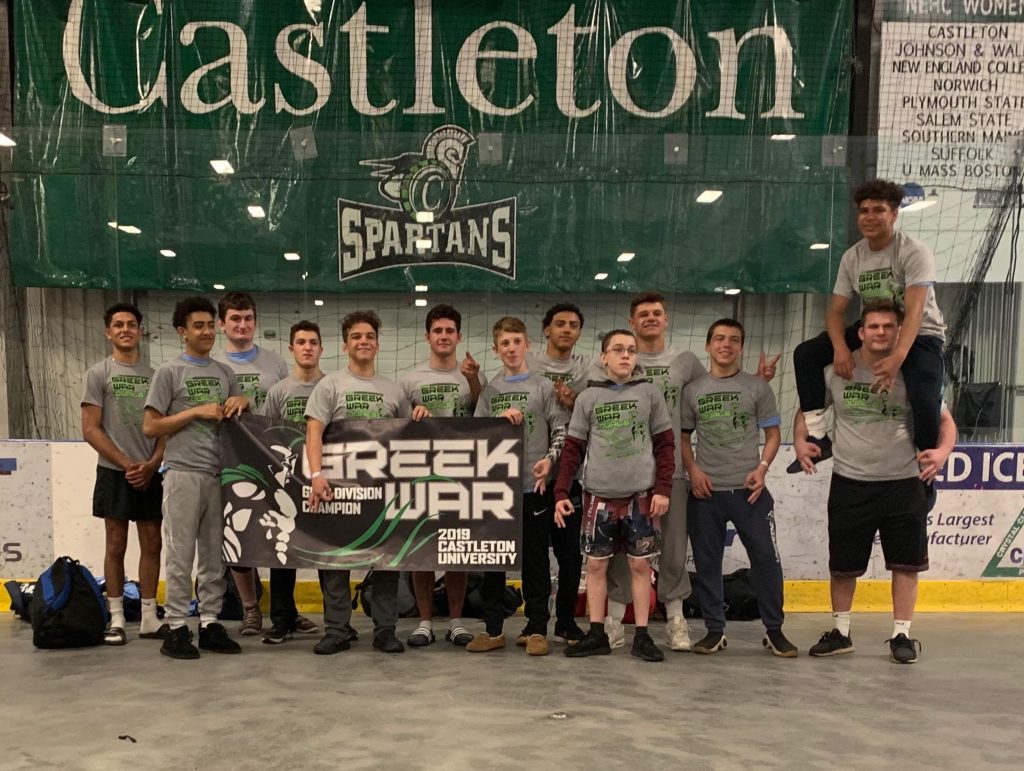 Sat/Sun 5/4&5 – MAWA Eastern Nationals – Salisbury, MD

Middletown
Bryson Tibbs (150, Intermediate)
R16: Tibbs loses by fall 3:50
Consi 8 #2: Tibbs loses by fall :43
Justin Morales (118, Elite)
R16: Morales wins 4-2
Quarters: Morales loses 3-0
Consi 8 #2: Morales won 3-1
Consi 4 #1: Morales loses by fall 2:06
7th/8th: Morales wins by fall 3:14…Justin takes 7th!!!
Joshua Sam (145, Elite)
Rd 16: bye
Quarters: Sam loses by tech fall 16-0
Consi 8 #2: Sam won 4-2
Consi 4: Sam loses 6-4
7th/8th: Sam wins by forfeit…Josh takes 7th!!!
Elijah Babb (220, Elite)
Rd 16: bye
Quarters: Babb loses 8-3
Consi 8 #2: Babb wins 9-8
Consi 4: Babb loses 6-2
7th/8th: Babb loses 3-1…Elijah takes 8th
Armel Duke (220, Elite)
R16: Duke loses by fall 2:54
Consi 8 #2: Duke loses 8-3

Minisink Valley
Adam Fenner (285, Advanced)
R16: bye
Quarters: Fenner wins by fall :42
Semis: Fenner wins by fall 4:07
Finals: Fenner wins 1-0…Adam is your champion!!!

Pine Bush
Brian Vaughn (142, Open)
R16: Vaughn loses by fall 2:41
Consi 8 #2: Vaughn loses 10-3
Shaun Burgos Jr. (167, Open)
R16: bye
Quarters: Burgos loses by fall 4:17
Consi 8 #2: Burgos wins 10-4
Consi 4: Burgos wins 7-4
Consi Semis: Burgos wins by forfeit
3rd/4th: Burgos wins 10-5…Shaun takes 3rd!!!

Monticello
Patrick Owens (135, Open)
Quarters: Owens loses by fall 3:29
Consi 4: Owens loses 5-1
7th/8th: Owens win by forfeit…Patrick finishes 7th
Sun 5/5 – Girls Freestyle States/Boys Youth Freestyle & Greco
Orange County Fairgrounds, Middletown, NY