The day is here! One of the most anticipated wrestling events of the year goes down tonight May 6th at Madison Square Garden! New York State wrestling will be very well represented at The Grapple at the Garden and there are even some "local ties" for a few of the competitors. The wrestlers in tonight's lineup who prepped in the Empire State are Yianni Diakomihalis, Nick Gwiazdowski, Nick Piccininni, Adam Busiello, Elleny Seda, and Valentina Bailon.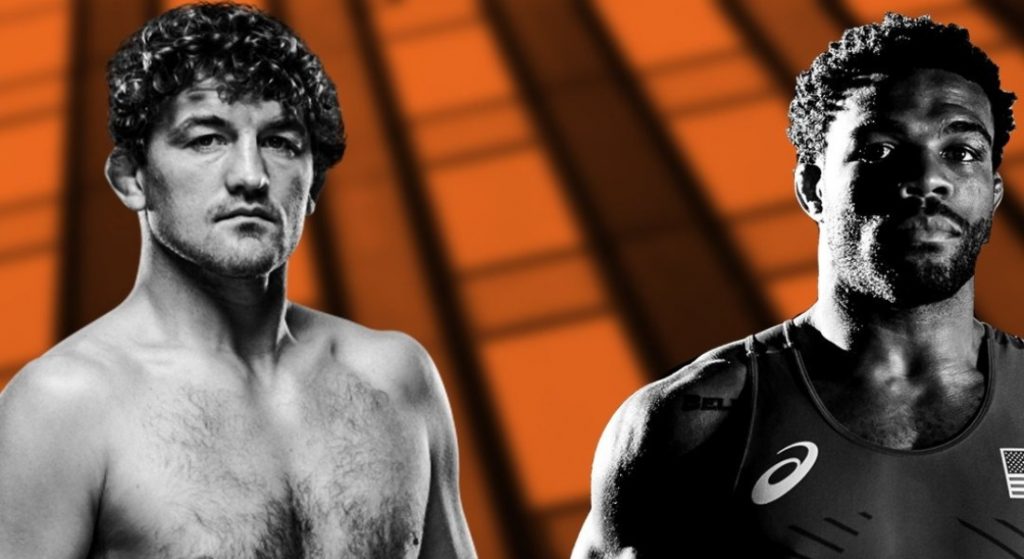 Diakomihalis graduated from Hilton High School in Section 5 and was a 4X NYS champion – he did not wrestle his senior year due to elbow surgery. Yianni now wrestles for Cornell University where he is a true sophomore and a 2X NCAA champion at 141 pounds! Gwiazdowski graduated from Duanesburg High School in Section 2 where he notched 2 NYS titles. He wrestled at Binghamton for one season and then transferred to NC State where he finished his college career as a 4X All-American and a 2X NCAA champion. Piccininni graduated from Section 11 Ward Melville where he was a 4X NYS champion. Piccininni continued his wrestling career at Oklahoma State where he is currently a redshirt junior and a 3X All-American! Nick's opponent at the Grapple is 2019 NCAA finalist Jack Mueller who wrestles for the University of Virginia and is coached by Middletown graduate Steve Garland! Adam Busiello just capped of his incredible high school wrestling career at Section 11 Eastport South Manor. Busiello was a 6X NYS finalist and a 5X NYS champion – he is one of only three 5X NYS champs! Busiello will continue his career at Arizona State next season! Busiello will be taking on JoJo Aragona who just capped off his high school career by winning a NJ state title for Pope John – however, Aragona resides in Dingmans Ferry, PA which is part of the Delaware Valley School District that borders Port Jervis. The final two NYS preps in the card are Elleny Seda and Valentina Bailon who both wrestle in NYC and are part of the fastest growing sport in the US – girls wrestling!!!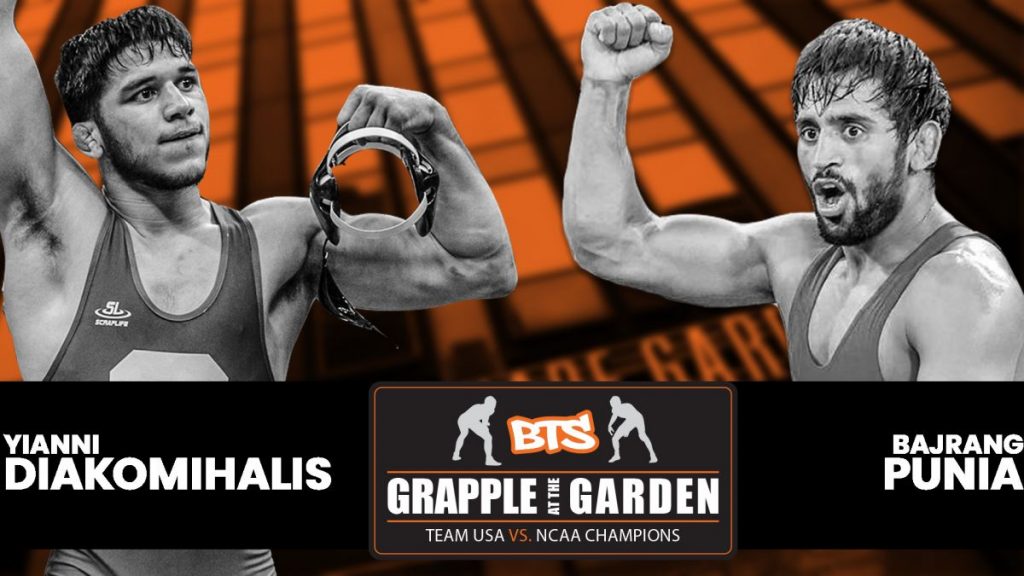 Let's take a look at the line-up for tonight's Beat the Street – Grapple at the Garden! Match-by-match results will be posted as they happen!
Match Order
1. Elleny Seda vs Valentina Bailon
2. Adam Busiello vs JoJo Aragona
3. Nick Piccininni vs Jack Mueller
4. Mallory Velte vs Linda Morais
5. James Green vs Anthony Ashnault
6. Kyle Snyder vs Nishan Randhawa
7. Nick Gwiazdowki vs Derek White
8. Becka Leathers vs Diana Weicker
9. Joe Colon vs Nick Suriano
10. Davis Taylor vs Drew Foster
11. J'Den Cox vs Patrick Brucki
12. Yianni Diakomihalis vs Bajrang Punia
13. Jordan Burroughs vs Ben Askren