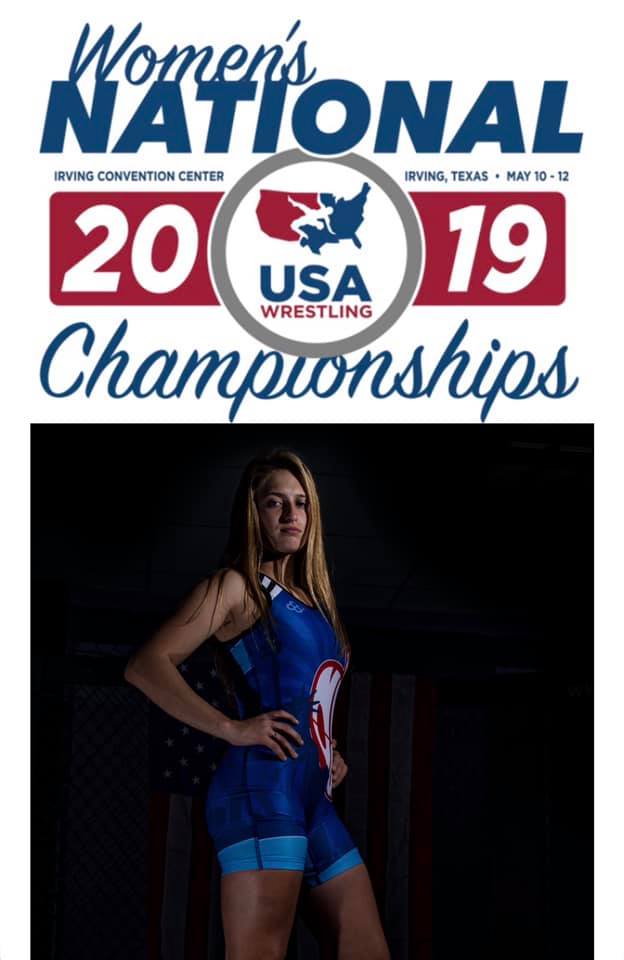 Women World Team Trials
Congratulations to Minisink Valley junior Mia Macaluso for taking 3rd place in the Junior Division at 59kg and 2nd place in the Cadet Division at 61 kg. She made it to the semifinals on the Junior Division on Friday before suffering her only loss to eventual champion Michaela Beck from Iowa. In the Cadet Division, Mia made it to the finals where she lost the first two matches of the 2 out of 3 series to Kylie Walker from Wisconsin. Mia younger sister, Minisink Valley freshman Sofia Macaluso, also had a great weekend! Sofia went 5 and 2 finished in 5th place at 57kg in the Cadet Division. Minisink Valley junior Grace Pauls also competed hard and went 1-2 at 61kg in the Cadet Division. Congratulations to all 3 ladies!!!
Jeff Blatnick NYS Olympic Wrestling Tournament – Freestyle
Congratulations to Onteora sophomore Nick Ross for taking 1st place at 152 pounds in the Cadet Division! Ross teched his first three opponents before pinning fellow state placewinner Nick Sanko from Section 5 at 3:45 in the finals! Nick was not the only family member to shine this weekend! His twin brother Patrick took 2nd at 160 pounds in the Cadet Division while older brother Nate, a junior at Onteora, took 4th place at 160 in the Junior Division. Kingston junior Jacob Chenier had a great tournament and placed 2nd at 120 in the Junior Division while Red Hook junior Matt Morris finished 5th in the same weight class! NFA junior Maxx DeCapua made it all the way to the semis and finished 4th at 220 in the Junior Division! New Paltz sophomore Ethan Palanca went 5-1 on the day and took 3rd place at 138 in the Cadet Division! Monroe Woodbury sophomore Marcus Brown went 3-1 at 170 Cadet and finished in 3rd place!