New location – same great tournament! Due to Covid-19 restrictions the Super 32 Challenge venue had to be switched from its usual location in Greensboro, NC to the Myrtle Beach Convention Center in Myrtle Beach, SC. The tournament takes place on October 24 & 25. Year after year the Super 32 proves to be one of the toughest preseason high school wrestling tournaments in the nation and with over 130 nationally ranked wrestlers registered, this year will be no different!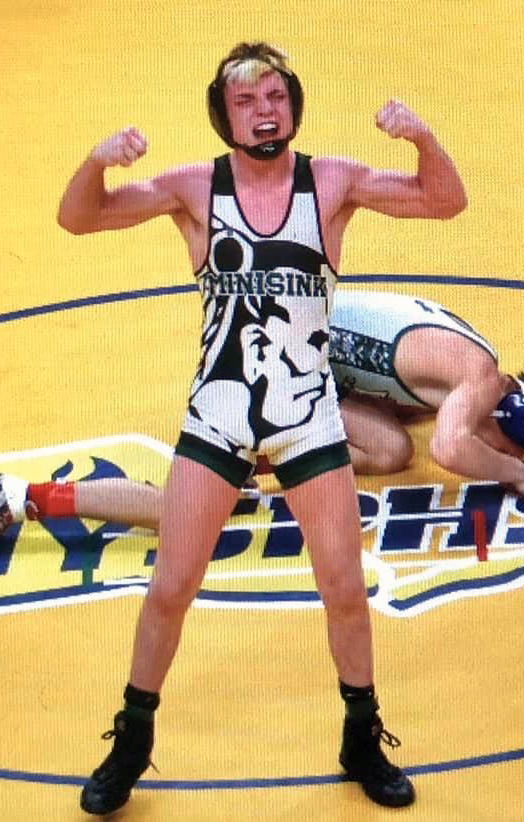 Section 9 Sending Three Nationally Ranked Hammers
There are only three local wrestlers registered for this years high school tournament but what is lacking in quantity is is more than made up for in quality. Let's start with Minisink Valley 8th grader PJ Duke who is entered in the high school division at 113 pounds. Last year while wrestling for Section 1 Carmel, Duke became the first wrestler in NYS history to win a D1 state title as a 7th grader when he won the crown at 99 pounds. Because PJ is still in Junior High School he is not nationally ranked by FloWrestling or The Open Mat (TOM), however he has several wins over nationally ranked high school wrestlers including a recent 7-5 win over 3X NYS champion Stevo Poulin. Duke is the #1 ranked P4P junior high wrestler in the nation according to InterMat.
Nationally Ranked Wrestlers in PJ's Bracket @ 113
Blake West (MN) #5 Flo; Billy Deckracker (VA) #5 Flo @ 106; Spencer Moore (KY) #7 Flo; Cael Keck (MO) #10 Flo; Cory Land (AL) #11 Flo @ 126; Caden Howarth (MI) #15 Flo; Cole Hunt (GA) #16 Flo; Nick Corday (GA) #17 Flo; Jore Volk (MN) #18 Flo

The Duke family has relocated to the Minisink Valley district where PJ will be teammates with another returning state champion in Zack Ryder. Ryder, who was a state champion at 126 last season as an 8th grader, has bulked up in the off season and is entered in the S32 at 145 pounds. Only a freshman, Ryder is currently ranked #19 in the nation by The Open Mat and he has a few recent wins over nationally ranked kids including a 3-2 win over Nick Vafiadis who is currently ranked #17 in the nation at 152 according to Flo. One of the wrestlers who Ryder could lock horns with at the S32 is Goshen resident Nick Fea who wrestles for Wyoming Seminary. Fea finished 3rd at Prep Nationals last year is having a busy off season and currently sits at #11 (TOM) and #17 (Flo) in the national polls at 145!
Nationally Ranked Wrestlers in Zack and Nicky's Bracket @ 145
Gavin Brown (OH) #5 Flo; Garrison Dendy (GA) #7 Flo; Rocco Welsh (PA) #8 Flo; Michael Kilic (GA) #15 Flo; Henry Porter (CA) #18 Flo; Alek Martin (OH) #19 Flo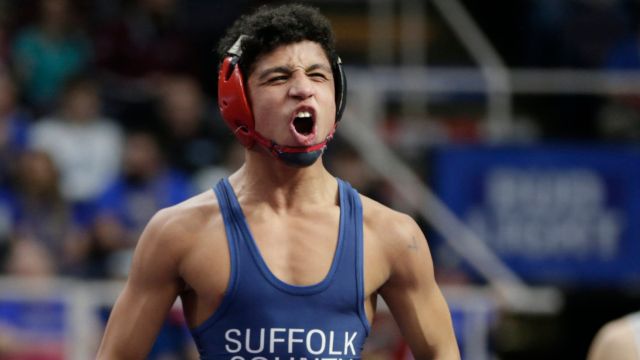 Other Nationally Ranked NYS Wrestlers in the Field
Along with the three local studs entered in this year's Super 32, New York State has several other nationally ranked hammers registered in the high school division! Perhaps the most decorated wrestler in the NY contingent is senior Jordan Titus from Section 11 Center Moriches. Titus, a 2X NYS D2 champion, is entered at 126 where he is ranked #2 in the nation by both FloWrestling and The Open Mat. Titus will compete at D1 University of West Virginia next season. There are two nationally ranked wrestlers at 120 with NY ties that are definitely worth keeping our eyes on – Troy Spratley and Chase Liardi. Spratley is from Section 4 Bainbridge, NY but wrestles at Collinsville, OK where he was a state champion last year as a sophomore. Troy is currently ranked #4 in the nation (at 126) by both Flo and TOM. Liardi wrestles for Section 8 Massapequa and is currently ranked #19 in the nation (at 126) by FloWrestling. He is a 2X NYS finalist and is hoping his senior campaign will end with him on top of the podium in Albany. Another 2X NYS finalist, Jayden Scott, enters this year's S32 at 138 pounds with a national ranking on his resume. Scott, a junior from Section 5 Rush Henrietta, is ranked #9 in the nation by The Open Mat and #17 in the nation by Flo at 138. Rocco Camillaci from Section 5 Hilton is not currently ranked by either Flo or TOM however he has appeared on the boards recently and should be mentioned here. Camillaci, a 3rd place finisher in NYS D1 at 126 last year, is entered at 138 pounds. Nick Sanko from Section 5 Pittsford has had a very busy off-season and it is paying huge dividends. Sanko, who finished 4th in NYS D1 last season, has picked off a few guys on the board and now sits at #16 in the nation at 152 according to FloWrestling! Another new addition to the national rankings is Kole Mulhauser from Section 3 Central Square. Mulhauser, who 3rd in NYS D1 last season, has had an incredible off season and in now ranked #14 in the nation by Flo and #20 by TOM at 170 pounds! Kole is also an outstanding student and has recently committed to continue his academic and athletic career at Princeton University!
Right On The Cusp….
Do not be surprised if you see the following hammers crack the national rankings after a strong showing at the Super 32 Challenge! Baer had an impressive 6-1 win over Ryder about a month ago…Hansen is a returning state champ and will open some eyes in Myrtle Beach…Araneo recently beat Dylan Connell from IL who is currently ranked #7 in the nation at 182!
152 – Carter Baer (Gouverneur, Jr.) – NYS D2 Champion
170 – Christian Hansen (Cold Spring Harbor, Sr.) – NYS D2 Champion
182 – James Araneo (Ward Melville, Sr.) – 4th NYS D1
All Other NYS Entries in the High School Division
106 – Gianni Silvestri (Tioga, Fr.) – NYS D2 Champion
113 – Caden Bellis (Tioga, Fr.) – 4th NYS D2
113 – Tyler Ferrara (Chenango Forks, So.) – 2nd NYS D1
120 – Ryan Eckerle (Commack, So.)
120 – Jace Schafer (Pal-Mac, Sr.) – NYS D2 Champion
120 – Chris Petteys (Hudson Falls, Sr.) – 3rd NYS D2
120 – Max Gallagher (Bayport Blue Point, So.) – 2nd NYS D2
120 – Justin Fortugno (Byram Hills, Jr.)
126 – Jamie Jarquin Duarte (Fox Lane, Jr.)
126 – Nick LaMorte (Fox Lane, So.)
126 – Jared Weinhaus (Sachem East, Jr.) – 6th NYD D1
126 – Dante Rigal (Johnson City, Sr.) – 6th NYS D1
126 – Cody Merwin (Walton, Sr.) – 4th NYS D2
126 – Cooper Rice (Chenango Forks, Sr.)
126 – Jackson Polo (Cold Spring Harbor, Jr.) – 3rd NYS D2
132 – Sean Wang (Great Neck South, Sr.)
132 – Avery Leonard (Milford, Sr.) – 2nd NYS D2
132 – Robert Horan (Iona Prep, Sr.)
132 – Chris Perry (Brunswick School, Sr.)
138 – Jordan Soriano (Clarke, Jr.) – 5th NYS D2
138 – Devlin Blanchard (Corinth, Fr.)
145 – Carter Schubert (Honeoye Falls Lima, Jr.) – 4th NYS D2
152 – Brody Oleksak (BGAH, Sr.) – 5th NYS D2
152 – Tim Bova (Arlington, Jr.) – 7th NYS D1
160 – Jack Spahn (Islip, Sr.) – 3rd NYS D1
160 – Marino Mancuso (Commack, Sr.)
170 – Gavin Bell (Cold Spring Harbor, Sr.) – 4th NYS D2
170 – Gabriel Monroe (Windsor, Jr.) – 4th NYS D2
182 – Nicky Bell (Brunswick School, Sr.)
220 – Nino Prisco (Fox Lane, Sr.)
285 – Sebastian Garibaldi (White Plains, Sr.) – 5th NYD D1
285 – Ryan Stein (Shaker, Jr.)