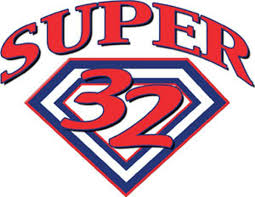 The Super 32 Challenge is the toughest high school wrestling tournament in the nation – plain and simple. Fargo is incredible however it has two divisions plus not all elite high school wrestlers compete in freestyle and Greco Roman. The Super 32 boasts more nationally ranked wrestlers than any high school event. It is a two-day meat grinder. This year we will see a handful of our best local wrestlers make the trip to Greensboro, NC to lay it on the line, and there are a few that have a legitimate shot at finishing on the top step of the podium on Sunday.
Zack Ryder (Minisink Valley, 152)
The Minisink Valley sophomore is the #5 pre-seed and has what it takes to win it all here. Ryder, who is currently ranked 7th in the nation at 152 by FloWrestling, came in 2nd in NYS at 106 as a 7th grader and won the NYS title at 126 as an 8th grader. There was no official NYS championship last season however Zack did take home the crown at the Journeyman NYS Championship at 152 and then followed up that performance with a U16 Fargo Title at 152 in the freestyle division. Ryder's weight is absolutely loaded but he is as good as anyone in the bracket!


Ryder's Results:
Rd 128: Ryder wbf 2:42 Clinton (TX)
Rd 64: Ryder dec 3-2 Abdon (FL)
Rd 32: Ryder wbf 1:28 Swan (CA)
Rd 16: Ryder dec 10-4 West (OK)
Quarters: Ryder dec 3-2 Gibson (PA)
Semis: Sealey (NC) dec 3-1 Ryder
Consi Semis: Ley (FL) dec 3-1 Ryder
5th/6th: Ryder dec 3-2 Kilic (GA)…Zack takes 5th place!!!
PJ Duke (Minisink Valley, 126)
Currently ranked #10 in the nation, Duke has shown that he is as tough as any wrestler in the nation. As a 7th grader wrestler for Carmel, Duke absolutely dominated his way to a NYS title at 99 pounds. His 8th grade year was basically a wash due to the Covid-19 pandemic plus a knee injury. Since returning to action PJ has left no doubt about whether or not he is still among the best at his weight. Last month the Minisink Valley freshman took home the 130 pound title at the ultra tough Journeyman Fall Classic and notched a win over nationally ranked Tyler Vasquez in the finals.

Duke's Results
Rd 256: Duke wbf 1:52 Weader (VA)
Rd 128: Duke wbf 2:45 Frinzi (PA)
Rd 64: Duke wbf :46 Brown (MD)
Rd 32: Duke dec 5-2 Macatangay (IL)
Rd 16: Duke maj 11-3 Robideau (MN)
Quarters: Duke dec 12-5 Zepeda (CA)
Semis: Duke dec 3-1 Lemley (IN)
Finals: Duke maj 11-3 Land (AL)…PJ is your 2021 Super 32 Champion!!!
Nicky Fea (Bergen Catholic/Goshen, 160)
Goshen resident Nicky Fea will compete for Bergen Catholic in NJ this year after spending the past few seasons wrestling at Wyoming Seminary in PA. Fea has been a contender on the national scene for several years now and has a very good chance of placing high at 160 this weekend at S32. Fea is currently ranked #14 in the nation at 152 by Flo but has decided to go 160 for this tournament.

Fea's Results
Rd 64: Ebert (CT) wbf 3:28 Fea
Consi 64 #2: Fea wbf 1:02 Preston (VA)
Consi 32 #1: Cramblett (OH) dec 6-3 Fea
Jordan Brown (Monroe Woodbury, 132)
The Monroe Woodbury junior is one of the most talented wrestlers in Section 9. After an impressive 8th grade season, Brown took it to the next level as a freshman where he notched a Section 9 title and finished 6th in NYS at 99 pounds. Brown is a lot bigger and stronger now so he should adjust well to the jump in weight classes.

Brown's Results
Rd 128: Wilson (OH) dec 4-2 sv Brown
Consi 128 #2: Schoeff (IN) dec 3-2 Brown
Mason Ketcham (Don Bosco, Washingtonville, 120)
Ketcham wrestled for Washingtonville as a 7th grader where he finished 3rd in Section 9 at 99 pounds. Last year was basically a wash and this season he will begin his high school wrestling career wrestling for Don Bosco in New Jersey. Ketcham has stayed very active in the off season and might surprise a few people this weekend at S32.

Ketcham's Results
Rd 128: Ketcham dec 3-2 Stephen (OH)
Rd 64: Ketcham dec 3-1 sv Boyd (OR)
Rd 32: Jesuroga (IA) maj 22-8 Ketcham
Consi 32 #2: Rallo (MO) dec 3-2 Ketcham
Middle School Division
Cooper Merli (Newburgh, 85)
Merli wrestles all over the country and has placed at several national level tournaments. He will be ready for the Super 32 Challenge! Cooper is the #9 pre-seed out of over 40 wrestlers and definitely has the potential to wrestle higher than his seed.

Merli's Results:
Rd 32: Merli dec 6-1 Fennick (PA)
Rd 16: Merli dec 2-1 Rohr (OH)
Quarters: Hicks (CA) wbf 2:38 Merli
Consi 8 #2: Burnett (OH) dec 3-2 Merli