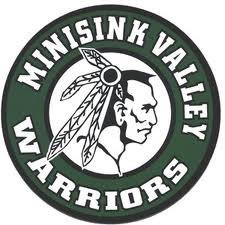 Minisink Valley is once again making the trip to the SRC Arena & Events Center in Syracuse with one goal in mind – the NYSPHSAA D1 Dual Meet Championship! The Warriors punched their ticket to the state dual meet championships by dominating the competition at the Section 9 Dual Meet Championships on January 11th and 12th. After receiving an opening round bye, Minisink defeated Warwick 72-0 in the quarterfinals advancing them to Day 2 of the tournament. In the semifinals, the Warriors rolled over NFA by a score of 58-6 setting up a final's showdown with long-time rival Monroe Woodbury. The Crusaders battled to the end, but Minisink Valley just had too much horsepower and defeated Monroe Woodbury by a score of 57-6.
With their win at the Section 9 Duals, the Warriors have earned the right to represent Section 9 at the NYSPHSAA Dual Meet Championships in Syracuse on January 29th. Minisink won the state championships in 2020. There was no tournament in 2021 due to COVID-19. The pools have been released for this year's tournament, and to nobody's surprise, Minisink Valley is the top seed in the Division 1 tournament! Best of luck to Coaches Gallagher, Hendershot, Potter, Byrne, and Raccioppi and the entire Minisink Valley wrestling program in their quest for NYS team supremacy!
Click here for the pools and schedule for Saturday's NYSPHSAA Dual Meet Championships!