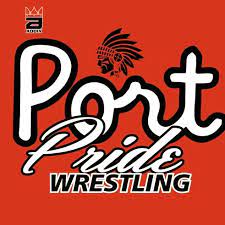 For the third time since 2018, Port Jervis will be heading to Syracuse to represent Section 9 at the NYSPHSAA Dual Meet Championships. The tournament takes place this Saturday, January 29th at the SRC Arena and Events Center in Syracuse. This event is a "must attend" for any wrestling fan who loves the excitement of a dual meet tournament. The one-day event will conclude with the Division 1 and Division 2 finals taking place on center stage on side-by-side mats.
Port Jervis punched their ticket to the state duals by winning the Section 9 D2 Dual Meet Tournament in workmanlike fashion! On day one of the S9 Duals the Red Raiders defeated Liberty by the score of 48-27 in the quarters and then topped Onteora in the semis by the same exact score! This set the stage for a D2 finals showdown against New Paltz, who despite being the #6 seed, made it all the way to the finals. The dual was competitive however Port Jervis had too much for New Paltz and won the championship by a score of 38-30.

In Syracuse, Port Jervis has received a very tough draw being placed in the pool with top seeded Tioga from Section 4. But remember, the matches are settled on the mat, not on paper. Best of luck to a scrappy Port Jervis squad – it's time to make some noise at the state duals!