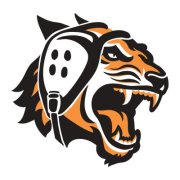 Section 2 wrestling powerhouse Shenendehowa absolutely dominated the competition en route to capturing the title at the U-E Duals this past weekend.  Over the years, this tournament has developed the reputation of being the unofficial dual meet championship for New York State.  Shenendehowa rolled over perennial state power Spencerport (Section 5) by a score of 47 to 22 to win the title.  Section 9 was very well represented at U-E this year having Warwick, Monroe Woodbury, and Minisink Valley all entered in the tournament.
Monroe Woodbury, currently ranked #7 in the state, made a strong case for cracking the top 5 for the next NYSSWA poll as the Crusaders finished in 3rd place.  Monroe finished 3-1 for the tournament with their only loss coming to Shenendehowa.  Vinny Vespa, Tom Murphy, and John Vandercliff all finished 4-0 for MW.
Warwick, still battling through some illness and injury, managed to go 3-2 for the weekend and finished 6th.  The Wildcats posted victories over Chenango Forks (Section 4), Long Beach (Section 8), and Sayville (Section 11).  Warwick's losses came to John Glenn (Section 11) and Brockport (Section 5) who finished 4th and 5th respectively.
Minisink Valley received a very tough draw being pooled with eventual champion Shenendehowa and 5th place Brockport.  The Warriors wrestled hard; however, they finished 1-4 for the tournament and failed to place.  The biggest bright spot for Minisink came from their smallest wrestler.  Minsink 99 pounder Gerard Daly finished the weekend 4-0 and posted convincing victories over a few state-ranked wrestlers.  Against Shenendehowa, Daly pinned Kevin Parker in the third period.  MW's Vespa also pinned Parker later in the tournament.  Daly's most impressive match, however, was his dismantling of Steven Sewkumar from Long Beach.  Sewkumar is considered by many to be one of the top two or three 99 pound wrestlers in the state.
Overall, it was a great couple of days for Section 9 wrestling…. not only at UE, but at all of the weekend tournaments. What better way to get ready for this coming weekend …The 10th Annual Eastern States Wrestling Classic!!!