The very talented NFA wrestling team was, unfortunately, not given permission to compete this season. The Goldbacks have six seniors on their roster so let's take a minute to look at all of them in our NFA Senior Spotlight.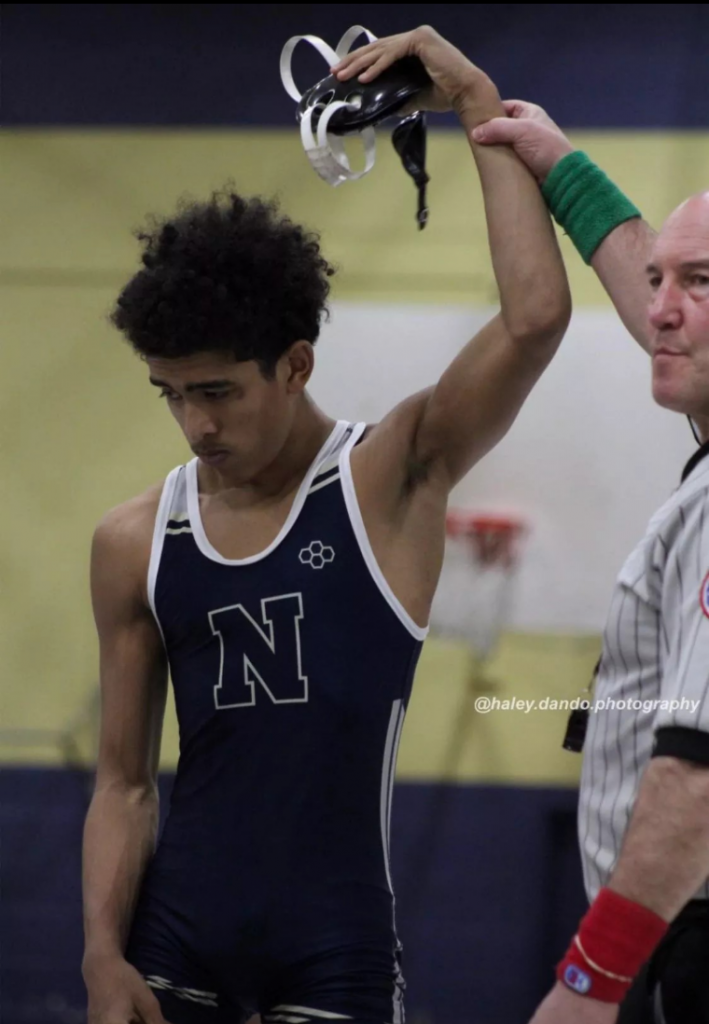 Jaden Hansen
Jaden is the embodiment of everything that is good about the sport of wrestling. He never wrestled in the youth circuits but he decided to give the sport a try as a freshman. I mean hey, why not…his great great grandfather was an Olympic wrestling champion! Hansen won only four matches as a freshman – three were via forfeit. He worked his tail off in the off season and put together an incredible 34-12 season as a sophomore and placed 3rd in Section 9 at 106. As a junior, Hansen took it to the next level and finished the season 41-5 and placed 2nd in Section 9 Championships to Andrew Marchese – Andrew eventually finished 5th in NYS. With a regular senior season, Jaden would have easily reached the 100 career win plateau – very impressive for a kid who stepped on the mat for the first time only 3 years ago! Jaden has decided to wrestle in college at Alfred State under Head Coach and former Section 9 wrestler Justin Signorelli.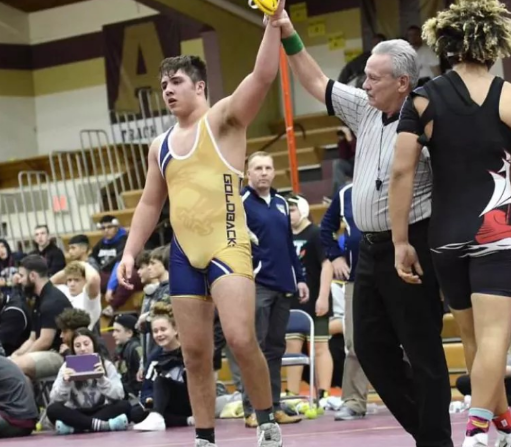 Joe Russell
This year would have been Russell's 5th year wrestling for the Goldbacks. He saw limited action during his 8th grade and freshman years however he hit his stride in his sophomore year and finished 4th in the Section 9 tournament. His junior year was his breakout season where Russell posted an outstanding 43-3 record and placed 1st at the Mid Hudson Tournament, 5th at the Eastern States Classic, and 2nd at the Section 9 Championships. Joe has 83 career wins and is continuing his education and wrestling careers at the Steven's Institute of Technology in New Jersey.
Conner Boyer
During the 2020 season Boyer wrestled as a "shadow" wrestler for NFA. This means he attended James I O'Neil but he was their only wrestler so he trained with NFA and went to matches and tournaments with the Goldbacks as an independent wrestler. This season Boyer was set to be a full-fledged member of the NFA wrestling team – until Covid 19 ended their season. Boyer went 21-6 last year, placed 3rd at the Mid-Hudson, and finished 2nd at the Section 9 Division 2 Championships.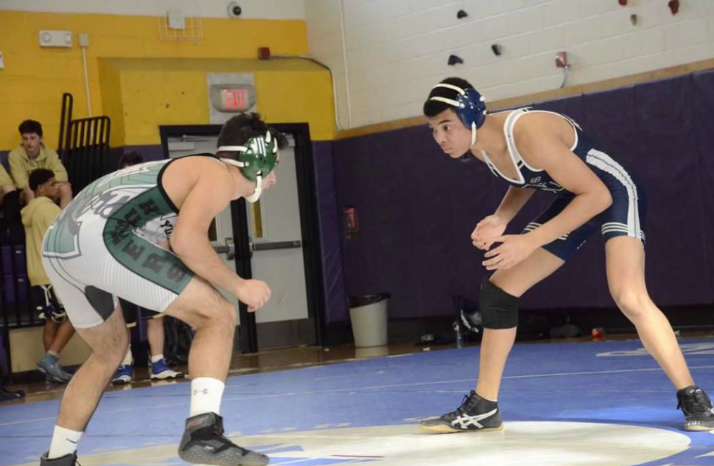 Zachary Inman
Inman has been part of the Newburgh Free Academy wrestling program since his freshman year. After wrestling mostly junior varsity as a freshman and sophomore, Zachary cracked the starting lineup and picked up 5 wins for the Goldbacks during their very successful 2019-2020 season. Inman's positive attitude and perseverance were contagious to his teammates and he was always a valuable member of the program.
Carolyn Santiago
Carolyn was a two year member of the Newburgh Free Academy wrestling program. She wrestled a handful of junior varsity matches during her sophomore and junior seasons, but the defining moment of her high school career occurred last year when she won the 138 pound title at the inaugural Section 9's Girls Championship Tournament. Carolyn was also very involved in NFA's youth program, Future Stars, and she was instrumental in getting other girls interested in the sport of wrestling!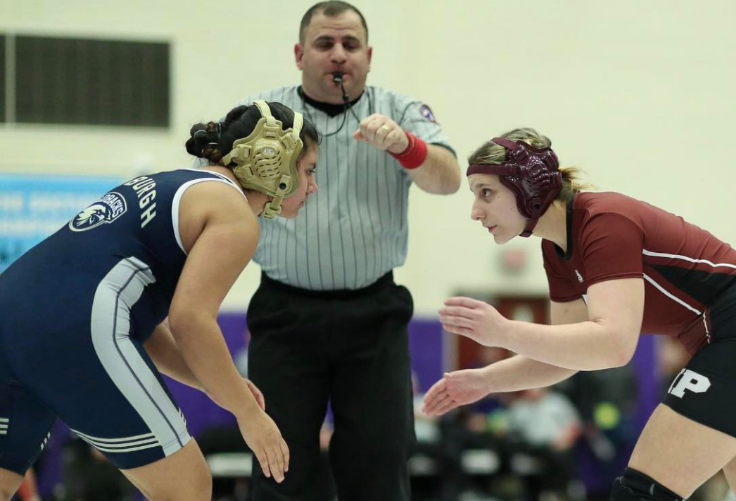 Gabrielle Colon
Gabrielle was a three year member of the NFA wrestling program. She picked a few wins in both junior varsity and varsity however her crowning jewel came during her junior season when she took home the silver medal at 170 pounds in the the first ever Section 9 Girls Wrestling Championship. Like her teammate Carolyn, Gabrielle was involved in the Future Stars Youth Program and helped recruit other girls into the sport of wrestling.